VISITOR FROM FAR EAST BRINGS INSPIRATION

Monday, 06 September 2010 15:21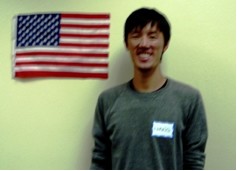 "My Momma always said 'Life is like a box of fortune cookies. You never know what you're gonna get.'" What a riveting intro! Actually the entire speech was in this flavor. Kwong Yue Yang's "Fortune Cookie" speech, Saturday morning Aug 7th, left us in the audience of Division F's Woodbridge Toastmasters Club meeting inspired. It reminded us that Toastmasters goes beyond our Founder's District backyard.
Kwong is a visitor to Founder's District; coming all the way from Guangzhou province of China, Toastmasters' District 85.  He chose Woodbridge Club #2234 to practice his speech. The President, John Bulman, along with the club members were grateful to hear such a captivating presentation. We heard and knew Kwong was ready to present at the semi-finals of Toastmasters International World Public Championship Speaking contest.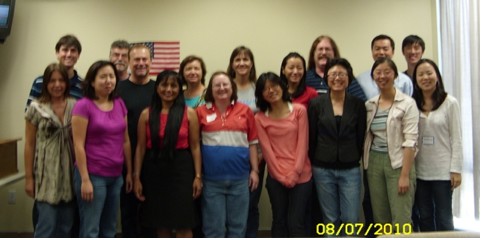 Kwong started his Toastmaster journey with a membership at Flying Toasters club (Qantas Airways corporate club) in Australia and is now a member of GEM Toastmaster club, China. His drive to win the coveted #1 International Speaker will certainly facilitate achievement of his goals – To become a professional speaker/trainer and also start a business in China.
Besides his Toastmaster focus, Kwong is also a trained Barista. A barista is someone who prepares and serves espresso-based coffee drinks. He shares that there's an art to it. You need to juggle these three things at the same time – Remember the orders correctly, listen and process customer needs, and provide a memorable experience.
Kwong is also an avid Ultimate Disc game player (in the US we call it Frisbee). His skill level qualifies him to compete in the regional at Singapore and last year made it all the way to Seattle for international competition.
This year Founders District theme is "Inspiring Communicators and Leaders". Kwong Yue Yang, visitor a long way from home, you certainly fit that bill!