My Speechcraft Experience

Sunday, 05 December 2010 17:43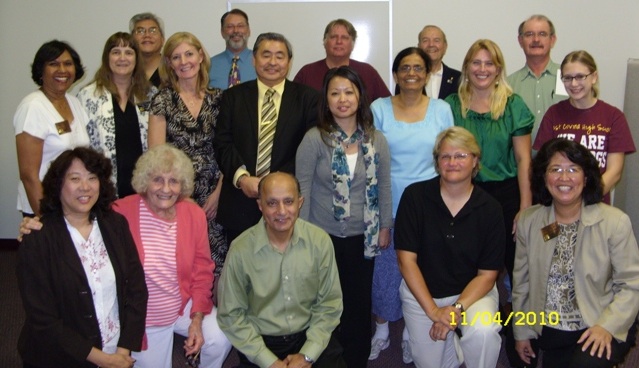 My club, True North (Club #7849), has gotten so small that I was going to move that we purchase mirrors so we could at least appear larger. Speechcraft was more of a desperation move, but better than the smoke-and-mirrors approach. It's not easy to commit to an eight-week program when you are unsure of the results. But we have just completed our eighth and last session and not only have four out of the five joined (the fifth said he would join in a few months), but the members can hardly wait to plan the next one.
I felt it was so successful; I would like to share our experience. It started with a commitment with all of our club members to give it a try. After agreeing on a start date, we decided to host the Speechcraft at the same location and time (7:00 to 8:30 pm) as our club meeting, with a goal of signing up five participants.
The initial plan to market our event was to advertise in a local paper, hand out flyers to local businesses, post flyers at the local city hall, and advertise our event on Facebook. But one of our club members suggested we invite all of our past guests who have signed our guestbook. All of our guests who walk in the door must immediately sign our guestbook. It turned out to be a brilliant idea. We signed up someone who was a guest at only one meeting a few years ago. We already had a free ad in the local paper as non-profit, but the font is so small we decided to pay for a five-inch ad. Fortunately for us, the editor is a former Toastmaster and allowed us to advertise for free. We advertised as "Public Speaking Training." The first line asked, "Do you get nervous speaking in front of people?" and went on to state this training will help `you communicate more effectively, improve your ability to speak in public, interview effectively, conduct meetings, and motivate and persuade. The ad gave the dates, time, location, price ($75), contact information and also stated that it includes initial membership to the club.
We managed to get a few sign ups a few weeks in advance. It felt good knowing we would have participants, but it also raised questions such as "what if they wanted to back out at the last minute and demand a refund." We were fortunate no one wanted out, but I would like to get feedback on setting up a participation agreement covering all the contingencies for future Speechcraft events.
Although the Coordinators Guide was very helpful, scheduling the meetings was very challenging. I decided to set up minute-by-minute duties over the eight weeks on an Excel spreadsheet. I tried to use the time allotted for Table Topics and my allotted time for future announcements to adjust for going overtime in any of the presentations. Our club is so small I felt we needed outside help and found three veteran toastmasters (Joy Hodges, Chandra Persad, and Linda Ulrich) who volunteered to come to the rescue. A special thanks for those three for their valuable feedback. Each week a member volunteered to brings snacks to the meeting. My primary goal was to always start and end on time. I feel proud to say that goal was accomplished.
Instead of just presenting the award to each participant at the end of session eight, I ask them to give a one-minute acceptance speech with instructions to the timer to turn on the red light at 50 seconds. That one minute gave us the best insight that they were going to join the club. We also handed the participants welcome kits, which included an application, at the break.
Our presenters were exceptionally prepared and gave exciting presentations. We may be small, but we are a veteran club with polished communication skills and we know how to make our guests feel welcomed.  The members assigned to be coaches were available any time of the day for their participant. I don't believe we could have done a better job. But I do feel that the main reason they joined was because they developed a special bond with each other during the eight week session. They all had to overcome their common fears over those eight weeks. Just listening to their evaluations and acceptance speeches, giving credit to their fellow participants, I felt they needed to continue their association by joining our club.
When I first started to put the program together, it seemed like it would be impossible to meet my goal of running the meeting on a timely basis when we had participants introducing other participants or participants giving oral evaluations of their fellow participants, but in retrospect I realize that it was the most important item on the agenda. After all, how can anybody expect to become master communicators in 12 hours, or half a day?  Speechcraft can lead the horses to water, but it is the special bonding between the participants which allows them to have enough trust in the water to drink.