Visionary Leaders Find and Fill a Need


Saturday, 19 November 2011 02:59
A New Club Is Chartered -- Tech Tools Toastmaster Club No. 1
By Dr. Patricia Adelekan, DTM, Founder's District Journalist Chair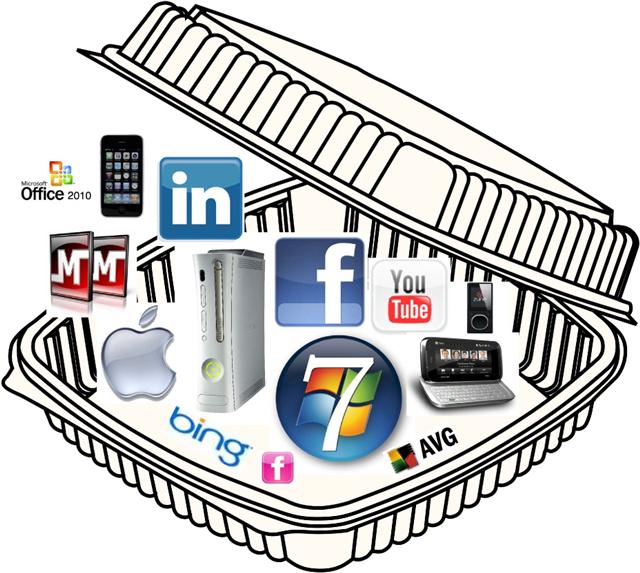 As a second-time Area Governor and a mature adult, too often, I have witnessed and encountered individuals (including myself) who just do not know much about current technology and technological tools. Frustrated with the thought of it all, we procrastinate touching the devices/gadgets, let alone trying to find out more about them. Too often, we amass the gnawing quiet feelings of being "left behind."
To harbor such feelings is not the solution. So I decided to fill the gap and face my fears and frustrations-- and take along others with me -- in a Toastmasters' Club. Isn't the theory behind Toastmasters to conqueror the fear of public speaking in a positive and supportive learning environment with compassionate, supportive and kind servant leaders? Yes, that's it. Get a Tech-savvy Toastmaster with a warm and caring heart and convince him or her to HELP, HELP, HELP and GUIDE,GUIDE, GUIDE with patience and kindness -- and to share his or her knowledge with those of us who are not as knowledgable with technical issues.
When I first shared my thoughts with my Inner Strength Toastmaster Club President, Matt Bryant, ACS and other club members, they all said yes -- they understood my dilemma and could relate with my problem. Next, I shared my thoughts with a colleague, Linda Jaeckels, DTM, who expressed joy because she said she once cried at not knowing how to navigate the internet and other tech tools -- she too had a need for such a Toastmasters Club. And my Division E Governor, Krish Krisnamurthy, ACS, ALG, whole-heartedly supported the idea.
Within two weeks -- we held a Demonstration Meeting on Oct. 31, 2011; 18 people showed up. At the end of the meeting, we had 17 interested Charter candidates. Three (3) days later, on Nov. 3,2011, Toastmasters International chartered 26 members of the new Tech Tools Toastmasters Club No. 1.
Tech Tools No. 1 meets on the 2nd Saturdays of the month from 8-10 a.m. at 891 S. State College Blvd. (Tryol Plaza Club House) Anaheim, CA 92806. Visitors are encouraged to attend. For more information about these "hands-on" educational communication and leadership meetings, please feel free to contact Matt Bryant, President at (949) 633- 4977 or email: This e-mail address is being protected from spambots. You need JavaScript enabled to view it or Krish Krishnamurthy (Division Governor & Club mentor) at (949) 735-239 or email: This e-mail address is being protected from spambots. You need JavaScript enabled to view it . Bring your computer, questions and "fear" along.
Perusing the list of Chartered members, we discovered sympathetic leaders and hungry learners as follows:
Two Districts represented: Founder's (FD) and District 1(D1)
One District Governor, Wes Hoover, DTM (FD)
One Lt. Governor of Marketing, Regina Rhymes, DTM (D1)
Two Members of Founder's District PRO Team (Mahesh Mike Patel, DTM, Social Media Chair (FD) and myself, Patricia Adelekan DTM, Journalist Chair (FD)
One Division E Governor, Krish Krishnammurthy, ACB,ALB (FD)
Two Area Governors, (Jennifer Elam, E2 (FD); and myself, E1 (FD)
Two Assistant Area Governors (Urmil Narang, E1(FD)
Five Club Presidents, (Matt Bryant, ACS (FD); (myself, FD); (Stephanie Wagg, (FD);Violi Wong,CC; (FD); Alexander Lingad (FD)
Six DTM's: James Paget, DTM (D1), Linda Jaeckels, DTM (FD), plus the four DTMs listed above
An inventor and Designer, Gregorio Manabat
Several Entertainers, Gregorio Manabat,
Five Technological Experts
We welcome other Toastmasters and interested non-toastmasters to join Tech Tools Toastmasters Club No. 1.
In a technical world that is growing and changing rapidly, many more Tech Tools Clubs are needed. Who then will be the lucky ones to charter Tech Tools Toastmasters Club No. 2.?
Last Updated ( Wednesday, 21 December 2011 12:50 )