Clubs
25 Years of Service - Fun and Learning

Tuesday, 18 October 2011 01:13
Indian Professional Toastmasters Club Celebrates 25 years
By Grace Lee, CC, Oanh Hoang, CC and Dr. Patricia Adelekan, DTM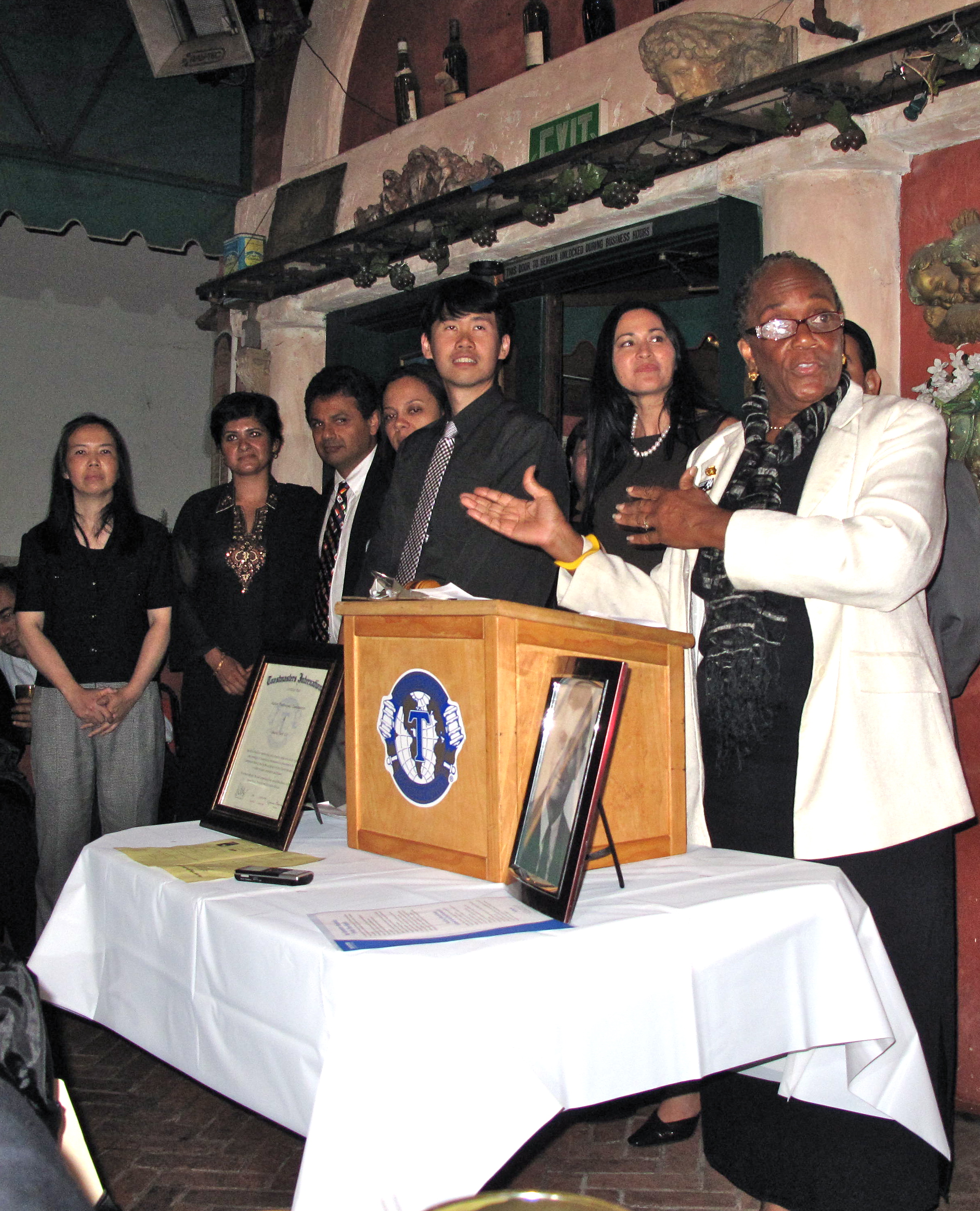 "We learn best in the moment of enjoyment", said Shefa Garg, the Toastmaster of the evening and past Vice President of Education.
This was the message so enthusiastically conveyed during the 25th Anniversary Celebration and Officer Installation Ceremony of the Indian Professionals Toastmasters Club#6366 held on Friday, July 25, 2011 at Angelo and Vinci's in Fullerton, California.
The jubilant atmosphere was charged with over 80 attendees including founders of the club, Rita and Navneet Chugh; many past and present members and dignitaries and people from the community. Also, in attendance were Founder's District Governor, Wes Hoover, DTM; Lt. Governor of Marketing, Harry Yan, DTM; the Public Relations Officer, Neel Sirosh, DTM; and Area Governors Jennifer Elam, E2; and Dr. Patricia Adelekan, DTM, E1 who performed the Officer Installation Ceremony and advised all installed officers to "serve with all your might as role models and leaders in the Toastmaster spirit; and we expect 'The Best and Nothing Less' -- the 2011-2012 motto adopted for Founder's District by the District Governor, Wes Hoover, DTM. In attendance, also, were Past District Governor Celly Adamo, DTM, PDG and her husband, Frank S. Adamo, ACS, ALB.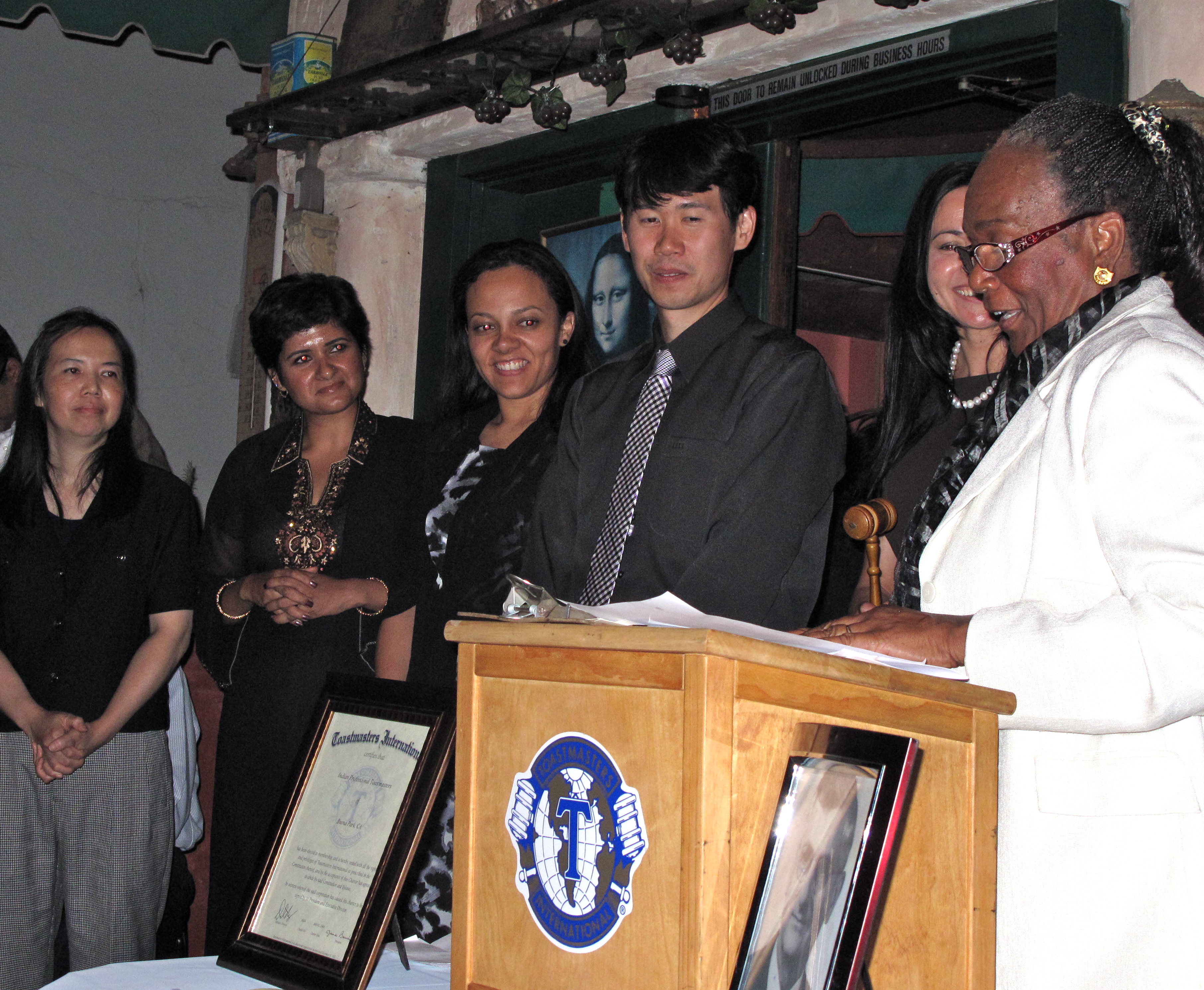 Oanh Hoang, the VP of Education and webmaster for the Indian Professionals Club, who received the 'Outstanding Toastmaster' award commented, "Our club's 25th Anniversary was well-prepared. It was a festival of wit, humor and wisdom. All members and guests enjoyed the evening. If you wish to see more, please click on the following website: http://www.screencast.com/users/IPTMs  --open three files in the folder "Banquet 2011" to view the event, listen to Jamel Thomas' speech and enjoy the fantastic moments of the evening".
Celebrations such as this 25th Anniversary of the Indian Professional Club bonds Toastmasters more and more and publicly honors the founders: Dr. Ralph C. Smedley founder of Toastmasters International and Rita and Navnett Chugh. It was an event never to forget.
Last Updated ( Tuesday, 18 October 2011 01:25 )
<< Start < Prev 1 2

3

4 5 6 7 8 9 10 Next > End >>


Page 3 of 26