Spring Conference & Speech Contests
April 28, 2018
Keynote Speaker: 2000 World Champion of Public Speaking, Ed Tate
Community and Leadership Award Recipient, Wing Lam
Educational Seminar
International Speech Contest
Evaluations Contest
District Annual Business Meeting
Hall of Fame Lunch
Opportunity Drawings

Special Early Bird Pricing Ends April 14
Just
$95

$85

Special early-bird pricing of $85 until April 14. Register early and take advantage of the early-bird discount. Regular pricing will increase to $95 after April 14. Early-bird pricing for contests only is $35 until April 14 and increasing to $45.
KEYNOTE SPEAKER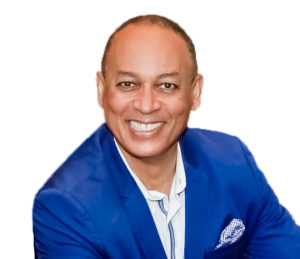 2000 World Champion of Public Speaking
Ed Tate
For 14 years, Ed was a successful national account executive, selling over $500 million in products and services to corporations and entrepreneurs throughout the United States. He also co-created two business units that produced more than $1.25 billion in revenue. Along with making a name for himself in the sales world, Ed became popular in the speaking arena. As a trainer at CareerTrack, he frequently booked 100 presentations each year.
In 2000, Ed won the coveted Toastmasters International World Championship of Public Speaking, finishing ahead of 175,000 members from 70 countries. Today, Ed inspires groups at large corporate events, small- and mid-sized workshops, and online training sessions.
Behind the Curtain: Crunch-Time Coaching a Champion!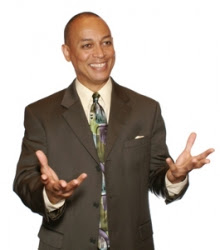 On Saturday, August 20, 2016, Darren Tay won the 2016 Toastmasters International World Champion of Public Speaking.
Darren worked on his semi-finals speech for over 8 1/2 months.
Time spent on his finals speech -- less than 48 hours.
Discover the backstory and the behind-the-scenes crunch-time coaching that made Darren Tay the last one standing out of over 35,000 contestants!
In this session, you'll find out how a World Champion Coach can:
Accelerate your learning curve exponentially
Keep you confident and focused at Zero Hour!
Reveal Principles, Philosophies, Processes, and People!
Discover Ed Tate's 8-rules of coaching.
See Darren's Semi-finals Speech.
Evaluate Darren's Championship Speech.
Compare the abandoned "traditional speech preparation methods" vs. the "new methods" created under pressure.
Uncover an Ed Tate mistake that Darren was able to convert into a Championship!
And much more in this interactive and fun program.
Communication & Leadership Award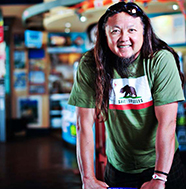 Co-Founder, Wahoo's Fish Taco
Wing Lam
Founder's District is pleased to announce the Spring 2018 Communication And Leadership Award recipient, Wing Lam.
Wing Lam, co-founder of Wahoo's Fish Taco, is a businessman, sportsman, and humanitarian. He's an avid surfer, snowboarder and golfer.
Wing Lam co- founded Wahoo's Fish Taco in 1988 and has nearly 40 years of experience in the restaurant industry. Wahoo's Fish Taco, headquartered in Orange County, California, is celebrating its 30th anniversary this year. Lam a Chinese immigrant, spent his childhood in Sao Paulo, Brazil, before he moved to Costa Mesa. In 1970, Lam's father, Cheong Lee, opened a Chinese restaurant called Shanghai Pine Garden, which the family still owns, on Balboa Island. Wing and his brothers grew up speaking conversational Portuguese, Chinese, French, and Spanish fluent, but learned English by listening to customers in their family restaurant.