Spring Conference & Speech Contests
May 4, 2019
Hilarious Keynote: Judy Carter - "Your Life IS a Joke! How to Add Laughs to Stories"
C&L Award Recipient, Superbowl XIV Quarterback & Philanthropist, Vince Ferragamo
District Awards and Recognition
Educational & FUN Sessions:

* Preparing for a TEDx Speech, or
* Star Wars Follies - Star Wars Costume Contest & Prizes

Business Meeting and Elections
International Speech Contest
Table Topics Contest Finals
Network with other District Members
Opportunity Drawing and Silent Auction
Breakfast and Lunch Included
WEAR YOUR FAVORITE STAR WARS CHARACTER COSTUME
Come dressed as your favorite Star Wars character. We have a Star Wars Follies event in the afternoon and will have a Costume Contest.

Pre-Registration Closes 5/1/2019
Walk-in Pricing
$95 All Day
$35 AM Keynote/Business Meeting/Breakfast
$35 PM Educational Sessions/Speech Contests
KEYNOTE SPEAKER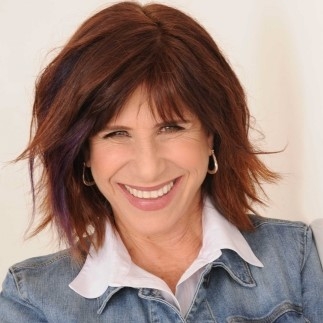 Author and Humorist
Judy Carter
Interviewed by Oprah Winfrey after writing her first book, "Standup Comedy: The Book,"Judy Carter went from playing Vegas as a headlining standup comic to become an in-demand corporate speaker. Speaking on The Power of Purpose to overcome stress and navigate change, she was featured in the Wall Street Journal, New York Times, CNN, as well as being a frequent contributor to NPR's "All Things Considered."
Judy doesn't like to brag, but she did write the Bible. No joke, she's the author of "The Comedy Bible" (Simon & Schuster) as well as "The Message of You" (St. Martin's Press). She will be signing copies of her latest book, "The Comedy Bible: The New Testament."
Come early and hear Judy's hilarious keynote "Your Life IS a Joke! How to Add Laughs to Stories with Judy Carter"
Be ready to laugh and learn with Judy!
Communication & Leadership Award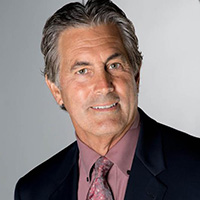 Superbowl XIV Quarterback & Philanthropist
Vince Ferragamo
Vince Ferragamo is a Supebowl XIV Quarterback, and Philanthropist who lives in Orange County.
"I've been blessed with a career in the National Football League and a healthy family. Giving back to the community is something that is very important to me."
Since 1996, The Vincent Ferragamo Foundation has provided generous funding to children's organizations such as Olive Crest, Special Olympics, Speech and Language Development Center (Buena Park), and Ronald McDonald House.
Ferragamo is perhaps most recognized for his 10-year career in the National Football League during which he set numerous team records for the Los Angeles Rams and is the first quarterback to lead the Rams to the Super Bowl.
He also operates a vineyard in Santa Maria, California.
Vince was selected as our 2019 Communication and Leadership Award for his generous philanthropic work.