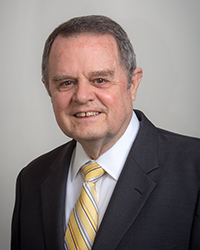 Candidate's Office: Program Quality Director
District: Founder's
Toastmasters member since: 2012
Education: MBA - FLorida Atlantic University, JD - Oral Roberts University, LL.M. - Straus Institue for Dispute Resolution, Pepperdine School of Law
Toastmasters offices held and terms of service
Pres., VPE, VPPR, VPM & SAA - Irvine Toastmasters (Club No 7097), President's Distinguished
VPM - Wine on Wednesday (Club No 5359460), President's Distinguished
Area G-5 Director, Select Distinguished Area
Division F Director, Select Distinguished Division
Club Growth Director, 2019-2020, Founder's District
Toastmasters honors and recognition
DTM, April 2018
Leadership Ecellence November 2017
Triple Crown 2017
Innovative Planning, Level 4
Relevant work experience and how it relates to Toastmasters and your role as a District Officer
My work as a professional mediator and family law attorney has provided me with excellent tools to bring to the leadership experience here in Toastmasters. Further, my travels to China, India and Africa have given me a breadth of experience with cultures different from my own, and an appreciation for people who may have dissimilar beliefs and customs. Toastmastes is a very diverse organization. Being a bridge among the cultural background has served me well in Toastmasters. In addition, I have met and spoken to Presidents of Ghana and DR Congo as well as Superme Court Justices in Nigeria, Ghana, DR Congo. Further, I have spoken to small groups in Chine, Taiwan, Nigeria, Ghana and DR Congo as well as to the Facilities & Management Staff at UCI Campus and Hospital.
What experience do you have in the area of strategic planning?
As a college student I was President of a National student organization, and President of the Student Bar Association in Law School. I have formed and managed my own law firm. As a Toastmastes I have organized Area and Division Speech Contests. As Club Growth Director I have planned and organized Club Excellence Recognition and Club Growth Workshops.
What experience do you have in the area of finance?
I have operated and managed my own law firm, and was the Chief Financial Officer for an oil and gas company in San Diego responsible for budgeting, cash flow and SEC regulatory reporting.
What experience do you have in developing procedures?
I developed the policies and procedures for work flow and finance at the oil and gas company in San Diego, as well as my own law office.
What lessons did you learn from previous leadership positions?
The job description is only half the real job. People are the real job; training, managing conflict and setting the expectations and vision to show the way forward is the most important.
Why do you want to serve as a district officer?
I believe that I have a vision and passion for Toastmasters Founder's District that inspires our Members to not only elevate themselves, but to elevate others within the organization. It also gives me the opportunity to learn leadership skill at a higher level.
In your opinion, what are the district mission's major objectives and how would you work to achive them?
The District's "Mission" is given by Toastmasters International; to build new Clubs and support excellence among all Clubs. I also believe that it is incumbent upon the DIstrict leaders to articulate a vision that stresses the value of Toasmasters Membership; "To Build A Better You!" I use this theme in just about every speech I do around the District, and will stress it at every level as Program Quality Director.
Additional information about yourself:
Leadership is about elevating others. As a District leader that is foremost in my mind and heart. My job is to serve others, the Members of Founder's District, and m ake sure that they are getting the value of the Toastmasters program.