Still Water Runs Deep (and Hot)

Written by Dr. Pat Adelekan, DTM

Thursday, 14 July 2011 02:31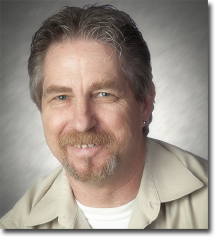 To be the BEST, nothing less, is the motto Founder's District Governor 2011-2012, Wes Hoover. Wes may seem shy, withdrawn and quiet, but do not be fooled by his façade. I listened to and observed this unique gentleman for some two hours during my interview with him, and was awed and amazed at his story, insight and wisdom – and his love for HOT sauces!

Wes's personal philosophy and wisdom embrace the concepts of hard honest work reaping awards and lessons learned. "There is no such thing as failure," he maintains, "only outcomes of success and feedback". "All you can do is all you can do", he believes. The premise for his motto and advice to ALL Founder's District members and beyond --To be the BEST, nothing less.

Wes is deep and philosophical. He is also caring and compassionate, humble and hardworking. He embodies a myriad of experiences, thoughts and advice--in other words WISDOM--which he shares with others. His younger life was rippled with adversities, abuses, mistakes, and unsettling ups and downs. Those early turbulent years eventually led to opportunities for reflection and revision. And Wes came to the conclusion that "life is what you make of it. If you want it rough and unfulfilling, it will be, and if you want it full of accomplishments and successes, it could be that, too."
He chose the latter path, and began to read and study people such as Robert H. Schuller of the Crystal Cathedral and his philosophy of "Possibility Thinking," Thomas Edison, who (after 10,000 tries) created the electric light bulb and Wayne Dyer, with his "The Sky's the Limit" philosophy. Wes's life began to change dramatically-- for the better. And looking back he concluded that if one does his best -- that is all that can be expected. Hence the motto--To be the BEST and nothing less…

Wes recalled how his love affair with "Hot Sauce" began. When he was 16 years old, he and his step-father entered a "Hot Sauce" eating contest. The task: who could eat the hottest 'Hot Sauce'. Wes emerged as a winner and from then on developed a strong conviction that he could do much if he tried his best. He started looking for hotter "Hot Sauces" and discovered one that was so hot that he had to sign a release form to exonerate the makers from liability if he should suffer from eating it.
Wes believes that to employ the "To be the BEST, and nothing less" attitude leads to two outcomes: either you accomplish your goal and succeed, or you receive feedback on what did not work. He maintains that there is no such thing as "failure." It is only feedback about what does not work-- just as with Thomas Edison's finding 10,000 ways that did not work before he discovered the light bulb.
Wes further clarified that "To be the BEST, nothing less" does not imply that we should always compete against one another. It is competing with our own self. "If each person does his or her personal best for himself or herself--at home, school, play, work and community-- then the rest, whether be success or accomplishments will surely follow."
Wes has been a Toastmaster for 11 years. He joined Historically Speaking Toastmasters Club #8860 in Seal Beach, California in year 2000. Since then he has held all officer positions within the club and served in various District Officer capacities: in 2006-2007, as Area C3 Governor, he led the Area to Distinguished; then 2007-2008, as Division C Governor, he led the Division to Select Distinguished. In 2009-2010, Wes served as the Chief Judge for the District, and in 2010-2011 he became the Founder's District Governor of Education & Training, and, finally, he has been elected as the Founder's District Governor for 2011-2012. During my interview with Wes, I could tell that he enjoyed everything that Toastmasters offers. He revealed an overwhelming passion about his serving Toastmasters and Founder's District--a phenomenon I could not help but admire.