Amazing Efforts

Tuesday, 19 June 2012 13:10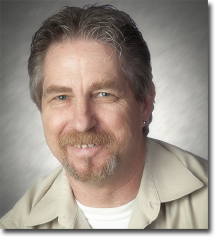 Founder's District, Distinguished? You bet, I know we can do this with ease.
Never have I felt such pride, as I do when I think of Founder's District and everything that each and everyone of you do to make this District so special.
We have made outstanding progress in our efforts to close out the current Toastmaster as a Distinguished District. At the begining of the month we were down 9 clubs and almost 425 membership payments, according to the goals set for us by Toastmasters International.
As of Friday June, 15th we were short only 5 Clubs and 280 membership payments.
Lt Governor of Marketing Harry Yan and his dedicated team are doing wonders and are confident that they can charter 5 new clubs by June 29th.
That just leaves the membership, at 180 membership payments (280- 100 for new clubs) that equals out to an average of one new member per club.This puts it well within our reach to become a Distinguished District, for the second year in a row... Wow, I'm getting excited just thinking about it.
Are you reminding your members about "Lets Talk Toastmasters" and "The Make Your Club GR8 (extended to the end of June)" incentives?
What are you and your clubs doing that can help us to achieve that membership goal. Do you have Open Houses planned, are you contacting past members and guests, Let us know... we want to know who's bringing in more guests, who signs up new members. We'll try to post all updates to our Linked In page as well as Facebook and the Website.
We have a count down to distinguished clock on the website located here-- Right now the countdown is based off TI figures that are updated weekly, we hope to start updating daily soon. Thank you all for making this a very special year!!!
Last Updated ( Thursday, 19 July 2012 01:06 )