Welcome to the 2012-2013 Toastmasters year!

Monday, 09 July 2012 06:17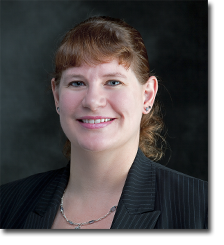 One of the aspects that I love the best about Toastmasters is the feeling that we are one big family. We sometimes argue and disagree, but in the end we make up, Work Together to Succeed and in the end, celebrate our successes together. I have discovered what I'm capable of with the help of my Toastmasters family – and it amazes me!
My vision for Founder's District this year is not just to continue to support you in your journeys and to help the District to be Distinguished, or better, but to also continue the journey that we started several years ago towards being on the cutting edge of technology; without leaving our traditions behind. We are Founder's District – where it all began and I'm proud of being a member of this District.
I am very excited to be your District Governor this year. Years ago when I first joined Toastmasters, I didn't think that I could be a District Governor; that I would eventually be among the ranks of so many great leaders. As I continued on my own journey to reach my goals, and the poking and prodding of some of my Toastmasters family, I came to realize that not only could I be, but that I wanted to be the District Governor.
We are a family in Founder's District and as we embark on this new Toastmasters year, I wish you all the best of luck in reaching your own goals. The leaders of the District are here to help and guide you, so don't be afraid to reach out to us; just like you would to your own family members. By Working Together we WILL Succeed.
Last Updated ( Tuesday, 06 November 2012 18:35 )