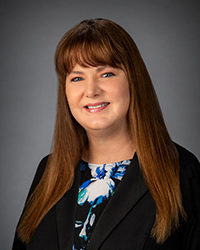 Candidate's Office: Club Growth Director
District: Founder's
Toastmasters member since: 2010
Education: Distinguished Toastmaster (Legacy program 4/25/2018)
Distinguished Toastmaster (Pathways 10/16/2019)
Toastmasters offices held and terms of service
District F Finance Manager - Jul. 01, 2019-Jun. 30, 2020
Division B Director - Jul. 01, 2017 - Jun. 30, 2018
Area I-1 Director - Jul. 01, 2016 - Jun. 30 2017
Club offices: Broadly Speaking: Sec 6/12-12/12,VPM 1/13-6/13, 7/19-6/20 VPE 7/13-12/13, 1/17-6/17, Pres 1/14-12/14, 1/16-12/16, 7/17-6/18, The Market Place: Pres 7/17-6/19 Le Gourmet: VPPR 7/17-6/18, Pres 7/19-6/20 Second Stage; Sec 7/19-6/20
Toastmasters honors and recognition
Spirit of Excellence Award 10/18
Pathways Ambassador 7/16-6/17
Successful Club Coach 6/18
Club Sponsor 4/18 and 4/19 (Auction.com and Broadcom Orators)
Distinguished Area Director 6/17
Relevant work experience and how it relates to Toastmasters and your role as a District Officer
10 years as Director of R&D Software Quality at Broadcom (Emulex division) - Led a global team of design verification test, automation, and customer support engineers in 4 locations across US and India. 7 years Manager of Design Verification Test at QLogic Corporation. Skills that apply to Toastmasters: team leadership, scheduling/planning, presenting, finance, conflict resolution, personnel mgmt, negotiating, etc.
What experience do you have in the area of strategic planning?
Strategic planning in business throughout the last 17 years in leadership positions at Broadcom and QLogic. Strategic planning in Toastmasters through Club, Area and Division leadership and serving as District Club Coach Chair, District Conference Chair, District LACE Registration Chair.
What experience do you have in the area of finance?
District Finance Manager for Founder's District since 7/1/2019. Budget creation, bank reconciliations, expense reporting and tracking, etc.
What experience do you have in developing procedures?
Through my positions in leadership outside Toastmasters, I created many procedures that are still in use today. Example: I wrote the guide to the financial procedures for procurement of capital and non-capital equipment for the entire business unit. As the Annual Conference Chair, I created documents and detailed scripts for future conferences. Created procedures for holding successful Open Houses, and presented this at LACE and Learning Lab. Recently contributed to the Financial sections of the District Operations Manual.
What lessons did you learn from previous leadership positions?
Each leadership position has incrementally taught new skills and lessons. As an Area Director, and serving as contest chair for all Division I Area contests in the Spring, I learned the lessons of strong communication within the team and contingency planning. As a Division Director, I learned the lesson of stepping back and allowing my team to learn leadership skills but always being there for support and guidance. As Finance manager, I have learned the lessons of supporting the District Trio and Division Directors in all the financial matters of the District.
Why do you want to serve as a district officer?
I am in a position to do a great deal of good for the District with the skills I bring through my past experiences, and it pleasures me to serve the organization that means so much to me. I also know that with every position I've ever held in Toastmasters, I have been enriched with a wealth of new experience and knowledge that continues to benefit me and shape me into an even better leader. Lastly, I have the time to commit 100% to Toastmasters Founder's District since retiring from Broadcom 3 months ago.
In your opinion, what are the district mission's major objectives and how would you work to achive them?
Building new clubs and supporting all clubs to achieve excellence is something I have been passionate about ever since my first term as Area Director. Club Growth Workshops are one essential part of getting all the leaders in our District fired up and inspired to join the crusade of finding the leads for new clubs, supporting them to stay healthy, and promoting ideas for getting the word out through public relations and online media. Building a strong Club Growth team that can lead and promote good club building and membership growth across the District is key, because no one person can do what a strong team is capable of accomplishing.
Additional information about yourself:
First of all, it's not about me. It's about making a difference for members by giving them a strong supportive District leadership team that enables them to achieve their goals in their thriving Toastmasters clubs and outside District educational (and fun) events. This is the kind of Toastmasters District that can be Smedley Distinguished in June 2021. I have the time and the ability to serve.