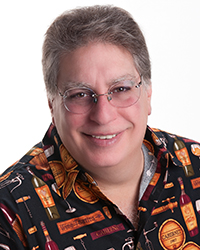 Candidate's Office: Club Growth Director
District: Founder's
Toastmasters member since: 2014
Education: History and Social Ecology, University of California, Irvine

Toastmasters offices held and terms of service
Division Director, G 2017-2018
Area Director area G2, 2017-2018
President San Clemente Toastmasters 2016-2017
President Wine on Wednesdays Toastmasters 2018-2019
VPE San Clemente Toastmasters 2015-2016
VPE Cocoa Vino, 2018-ongoing
Asst. club Growth Director 2019-2020
Toastmasters honors and recognition
2 time Toastmasters DTM, Legacy Program and Pathways
President's Distinguished Division Director
Select Distinguished Area Director
Numerous triple crowns
Relevant work experience and how it relates to Toastmasters and your role as a District Officer
I have been a successful division director. I run a small company with a number of employees. I have experience working in corporate offices, running time sensitive projects with large groups, coordinating projects and systems to produce a finished product. I was a very successful president of a non-profit trade organization. These experiences combined with other work in heading non-profit groups makes me extremly qualified to work in the Founder's District.
What experience do you have in the area of strategic planning?
As a division director, I was responsible for Division Speech Contests. I was responsible for two sessions of LACE officer training. I am the chair person for the 2020 District Conference and assisited on the 2019 conference. When serving as an area director, I ran the fall speech contest for Divsion G. As a past production manager, I had to look at budgets, timelines, vendors and personnel, coordinate all of these things to produce a printed project on a monthly or daily basis, depemnnding on which publication/publication we are discussing. I was the head of production for the largest legal daily newspaper in the Untited States, the Daily Journal, for a number of years.
What experience do you have in the area of finance?
As a division director, I had a budget for speech contests and officer trianing, which I met and returned a substainal amount of additional revenue back to the district. I have run a number of businesses. All have required financial budgeting, adherence and the understanding of both income and expenses. I took a non-profit from $4000 in debt to over $20,000 in the bank after my tenure as president.
What experience do you have in developing procedures?
Massive experience developing procedures to implement new technologies and bring projects to completion. Those projects included cutting edge technology in the printing of publications. I also was responsible for implementing procedures and guidelines for my restauranat and wine businesses.
What lessons did you learn from previous leadership positions?
That it is importnat to value the input of those around you to make a project come to fruitition. Plus, once everyone buys into the vision, it is exciting to implement different ways to acheive that common goal.Valuing the input of those on your team is a key to great success.
Why do you want to serve as a district officer?
I have gained a tremendous amount from Toastmasters and want to help others have experiences like my own. Specifically, the abilty to help others grow and be more confident in those edeavors that each individual wants to pursue. This postion will help me grow and stretch to my full potential.
In your opinion, what are the district mission's major objectives and how would you work to achive them?
The district mission is to build new clubs and support all clubs in acheving excellence. We need to strive to add more clubs to the district, but it is equally important to help all clubs grow, adding members and building club enthusiasm and excitiement.
Additional information about yourself:
I am a fan of learning new things, like fencing and keeping up to date on new technology. The challenges of the up-coming months will be an exciting time to put past experience to practical use. I enjoy being a wine educator and helng people Uncork Happiness.