Welcome to Founder's District LACE, Leadership & Communication Experience!
LACE is an opportunity for our members and club officers to obtain high-level training and information on topics that will drive their success. It was originally developed to supplement Toastmasters club officer training requirements, but because of its high-quality, interactive workshops, it has emerged as a well-known and admired curriculum throughout the region. LACE is unique to Founder's District in affordability, scope, value, quality, diversity, and excellence.
LACE offers training for club officers, advanced officer experiences, judges and chief judge training.
LACE is for EVERYONE! All club members are welcome!
Begin by reviewing the
featured workshops
and decide which workshops you'd like to attend. Then visit the
on-line schedule
and select officer training sessions and workshops that fit your schedule. Save the schedule and fill out the registration form and submit your payment. That's all there is to it. Print out your schedule and bring it with you on the day of the event.
Invest In Yourself
Club officer training and all morning sessions are free. Take advantage of the high value workshops and lunch for the low price of just $10.
You'll get a $5 discount if you are a member of a club that had all 7 officers trained at the L.A.C.E. in June 2016.
Keynotes
Chapman University Orange, CA - Lance Miller
"Leadership for a Championship Club"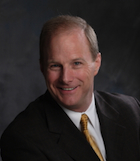 Lance Miller has a vibrant training and coaching business and has delivered over 5,000 seminars in more than 55 countries. Lance engages his audiences with a unique mix of talent and life experience that bring his messages to life.
Lance is Toastmasters' 2005 World Champion of Public Speaking. He is a Distinguished Toastmaster and has completed 25 Competent Communicators and 2 Advanced Communicator Golds. He has won both the Speech Evaluation Contest and Table Topics Contest in his District 3 times.
Lance has held numerous officer positions at the Club and District level and was instrumental in building his home club, Renaissance Speakers, to 95 members and the #4 Club in Toastmasters International. Renaissance Speakers has continued to be one of the top 50 clubs in Toastmasters for the last 18 years.
Lance considers himself a product of the Toastmasters Communication and Leadership Program. He is favorite speaker at Toastmasters Conferences around the world and has delivered workshops and seminars in over 80 Districts helping Toastmasters win with Toastmasters!
He has developed the Championship Club Series of Training Materials to help Toastmasters Build Their Clubs, Lead Their Clubs, Promote and Market Their Clubs and keep members winning with Effective Speech Evaluations.
His business experience spans serving as an executive with the 1984 Los Angeles Olympic Organizing Committee, Nestle & Anheuser Busch to developing sales and marketing programs across 8 different industries and completing 5 new business start- ups.
California Institute of Technology Pasadena, CA - Dana LaMon
"Change A-D-V-I-C-E"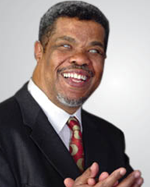 Dana LaMon is an internationally-known motivational speaker and author who has inspired individuals and audiences from Australia, China, Taiwan, Malaysia, Singapore, Indonesia, Hong Kong, Thailand, South Africa, Botswana, Canada, and over thirty-five states of the U.S. He has been a professional speaker since 1991. He earned the distinction of World Champion of Public Speaking in 1992 from Toastmasters International. In 1993, Toastmasters added to his honors the Accredited Speaker designation, an accolade given to fewer than 70 Toastmasters in the organization's 92-year history.
Dana LaMon is the author of the motivational books, Making the Moment Meaningful: Creating a Path to Purpose and Fulfillment, published in 2012; The Soul's Mirror: Reflections on the Fullness of Life, published in 1997; and The Excellence Book: 104 Principles for Living and Working, published in 2000. In 2004 he published Master the Ceremonies: The Emcee's Handbook for Excellence.
Dana has been blind since age four. Growing up in Compton as one of twelve children, he now lives in Lancaster, California.
Despite Dana's visual disadvantage, he earned a bachelor of arts degree in mathematics from Yale University and a law degree from the University of Southern California. He has been a member of the California State Bar since 1978. Dana served as an Administrative Law Judge for the California Department of Social Services from 1981 to 2010.
Dana LaMon is the owner of ImageWorth, a company founded in 1991. Through this business he promotes his Principles for Meaningful Living. He gives motivational keynotes and seminars covering the topics of performance excellence, benefiting from change, personal growth, overcoming challenges, and diversity and inclusion. He speaks to audiences from corporate executives to kindergarten students and from religious congregations to prison inmates.
---
Two Dates and Two Locations To Serve You
Choose the date and location that is most convenient for you, or attend both events.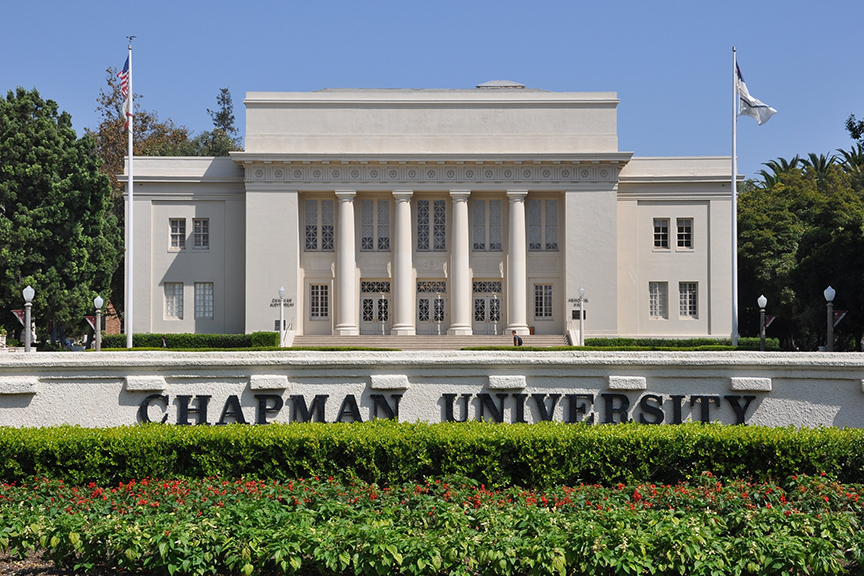 January 14, 2017
. LACE will be held at the Chapman University campus at
1 University Drive, Orange, CA 92866
, at the corner of Glassell and Walnut Avenue. Registration and workshops will be located in the Argyros building.
---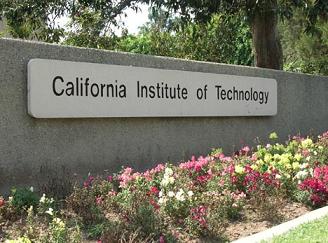 January 28, 2017. LACE will be held at the California Institute of Technology, at 1200 East California Blvd., Pasadena, CA 91125.