Linda Shields, A New Toastmasters Star in Division A

Wednesday, 01 December 2010 21:09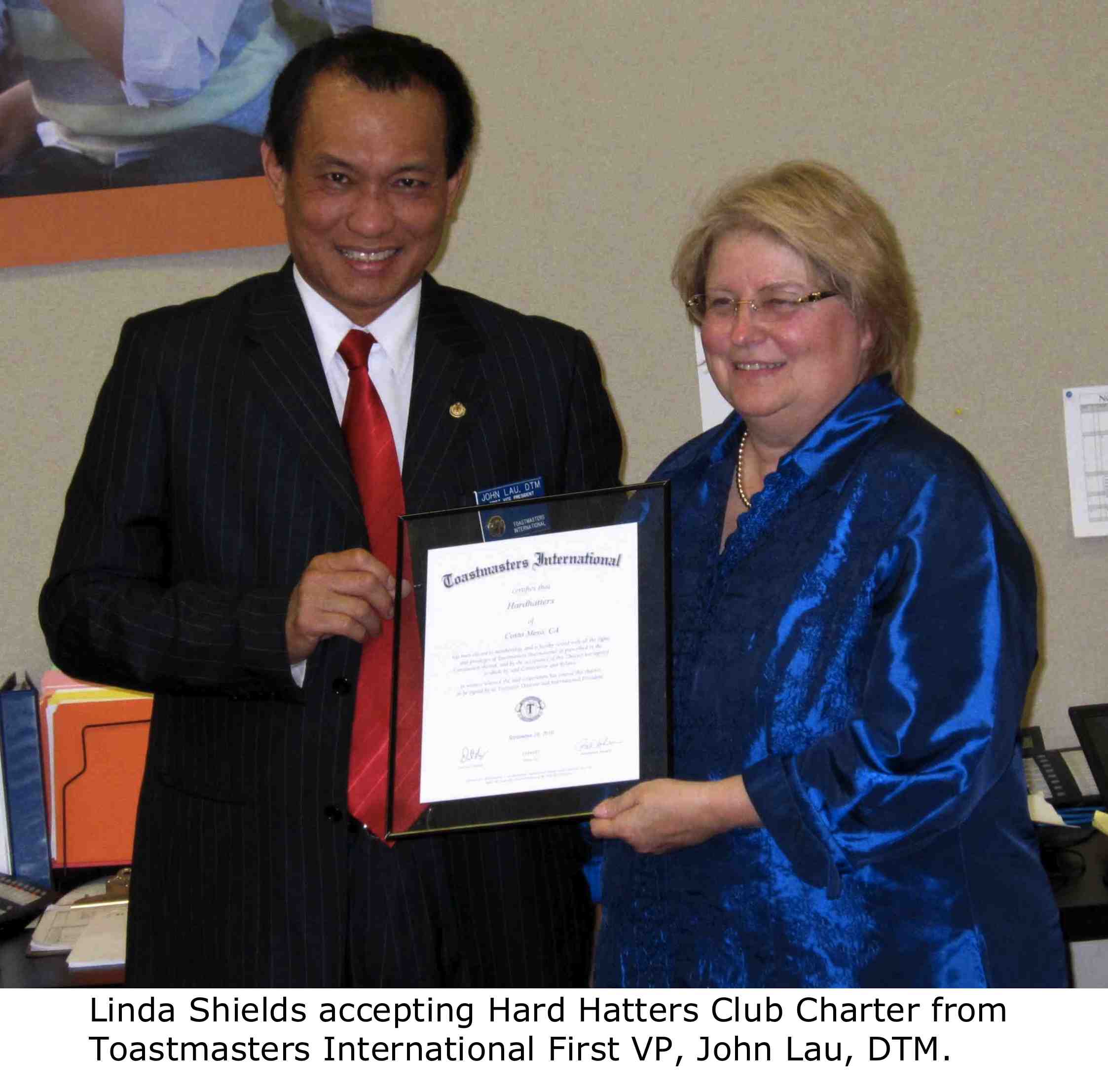 On a beautiful and sunny New Year's Day, Linda was sitting on her daybed making her New Year's to-do-list like she has done year after year.  She thought to herself, as a proud grandmother of two and a busy project manager at Clark Construction Group, what can I do to improve myself the most?  That day was the beginning of her journey with Toastmasters International.
Now, two short years later, we sat down together for lunch to take a look back at the path she took to get here.  Two years ago, she recalls, she was on the hunt for a Toastmasters club.  Instead of joining one, she brought the idea of starting a club of her own to her Senior Vice President at Clark Construction hoping to gain company support.  Clark Construction has emphasized education and continued education embraced the idea and incorporated Toastmasters program into its Clark University Record program.  Linda serves as the Clark University Teacher of Toastmasters.  In the two short years since that moment, she assisted with the formation of the Big Blue Builders club in Walnut Creek/Oakland area, the Hard Hatters club in Los Angeles, and most recently the Hardhatters club in Costa Mesa; she sponsored one club and serves as mentor for another; she achieved her ACB, ALB, and completed her HPL; and she is currently wrapping up her YLP with LAPD in Los Angeles.  Today, with the proven success of Toastmasters clubs in Clark Construction, the company made Toastmasters their nation-wide initiative.  Linda is responsible for the Western Region Toastmasters Initiative.
Half way through our lunch, the conversation turned to my career.  As a natural-born mentor, Linda is constantly searching for ways to help others advance.  She loves learning and continuously pushing herself to improve.  As she talks about her busy work and Toastmasters schedule, I could not resist but ask her, WHY!  "After 20 years with Clark Construction, a company who has cared about me, this is my way of giving back a little."