Exemplary Service to the District

Thursday, 19 April 2012 23:52
Meet the Steins!

They are the personification of servant leadership. Always willing to help with a smile, always being at their best, and giving their best, and always, always staying together – that's Norm and Dr. Frannie Stein. The word omnipresence

(the property of being present everywhere) comes to mind, just thinking of them. "They are everywhere", gushed Wes Hoover, District Governor, "they're always willing to help".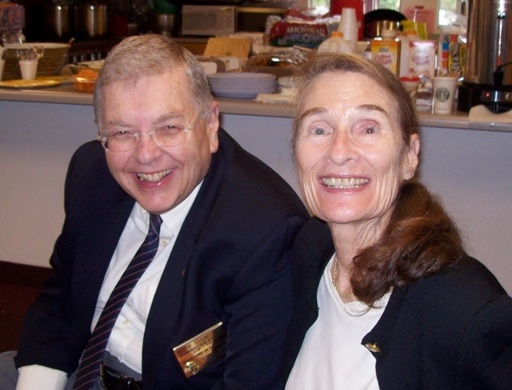 The Steins received an outstanding commendation from the Saddleback College and Public Relations office of Toastmasters International, for giving a guest lecture on Toastmasters to the Saddleback Public Speaking Class, held on April 10, 2012. The lecture included an elevator speech exercise that was much appreciated by the students and staff.
Norm and Dr. Frannie Stein currently serve as the Founder's District Distinguished Club Program (DCP) Co-Chairs. They held this role for a number of years, and are widely credited with increasing the awareness of the DCP within our clubs. They are also credited with a number of new club formations within the District.

We take this opportunity to place on record our appreciation of Norm and Dr. Frannie Stein's exce ptional contributions to Founder's District Toastmasters.