Latest
Each year Founder's District presents the prestigious Communication and Leadership award to an individual or local organization that exemplifies the practices of sound communcation and exceptional leadership that is the epitome of the Toastmasters brand. This year Founder's District is honored to recognize Penny Lambright of Patriots and Paws for her outstanding work in building an organization that provides valuable assistance to the men and women who put thier lives on the line for our country.
Patriots and Paws helps to relieve the burden of stress that our military veterans are feeling by giving them help in the form of home furnishings. Some of these things are as simple as a bed to sleep in, a table to sit at, or dishes to eat with. Almost all of the veterans who are able to receive housing assistance don't have the basic items to put in their homes, unless they get them from family or friends.
Last Updated ( Wednesday, 24 April 2013 05:23 )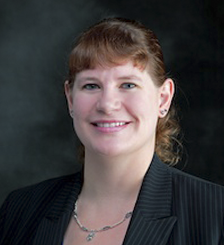 Message From the Governor
As we enter into the Holiday Season, I want to wish all of you a very Happy Holiday and a wonderful New Year. May you and your loved ones enjoy peace, joy and lots of great food in the coming weeks. I look forward to seeing you after the New Year and celebrating your upcoming accomplishments. - Victoria Dotson, DTM.
A Special Toastmasters Christmas
Founder's District TV visits several clubs in the District who are celebrating the holidays. Melissa Wong sings the traditional New Year's song, "Auld Lang Syne" with pianist Carolyn Kelly and accompanied by members of the Orange Quartet Chapter of the Barbershop Harmony Society. It's an all Toastmasters cast showcasing the many talents of our members. We hope you enjoy this special episode and ring in the new year with joy and peace to all. View it now on
Founder's District TV
. You can also
download the mp3 soundtrack here
.
The January 2013 Founder
Download the
latest issue of The Founder
and meet the winner of the 2012 Fall District Conference. Keep informed about the new marketing incentives that can earn you free stuff for you and your club. Also in this issue, Toastmasters who are making a difference. Laura Scott gives us an insider look at the new Spectrum Speakers Gavel Club for adults with Asperger's and Autism Spectrum disorders. And finally, Robin Itzler asks, "What's Your Club Tagline?".
Last Updated ( Wednesday, 13 February 2013 03:26 )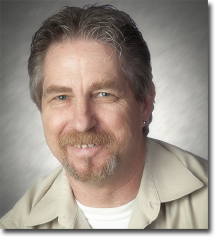 My fellow Toastmasters,
When I started my term as Founder's District Governor in July 2011, I had one simple message that I wanted to pass on to the members. That was simply to do your best in all that you do. It was and is my belief that we can not do anything more, as long as we do our very best.
Many of you took that simple message to heart, and we did some amazing things this year!
Each year, Toastmasters International sets goals for each district to help ensure that the members' needs are being met. The goals that were established for Founder's District were considered high, but attainable. With everyone putting that simple message into action, we blew past the educational goals established for us. TI had set a target of 302 Compentent Communicator Awards. We achieved 419, 140% of our goal. TI set a goal of 86 Advanced Communicator Awards for us. We completed 216, a whopping 251% of that goal. Lastly, TI had us down for 193 Leadership awards. We completed 300, 156% of our target number.
Going into the 3rd quarter of the year, Founder's District was 12 clubs short of the goal established by TI, and membership payments were almost 1300 behind. This was due to many clubs folding because of layoffs, relocations, and general economic issues.
I heard from other districts and district leaders that this was to be expected, that this is the way Founder's District has been historically. I sent a message out to the membership stating that I didn't believe that. I believed we could learn from our history and do not have to repeat it. I decided that rather than repeating history, we should MAKE HISTORY.
As the year drew to a close, we were still short on our club and membership goals, but I sent out another message to the membership stating that when everyone works together as a team, magical things happen.
Today I received a phone call from International President Michael Notaro, congratulating Founder's District on becoming a Distinguished District.
When he asked how we did it, I told him it was you, the members, simply doing your best and working as a team.
It truly has been a magical year!
I thank you all for the privilege of allowing me to represent you as your District Governor for 2011-2012.
Last Updated ( Tuesday, 06 November 2012 18:35 )
<<

Start

<

Prev

1

2 3 4 5 6 7 8 9 10 Next > End >>


Page 1 of 17