Toastmasters in the Corporate World

Monday, 17 October 2011 10:24
Toastmasters in the Corporate World 
By Angela Woodward, CC

As the President of ima of Newport Beach, William (Bill) Frank Schulz leads a group of highly talented and experienced Master Planners and Landscape Architects on the design and planning of some of the highest profile projects in the U.S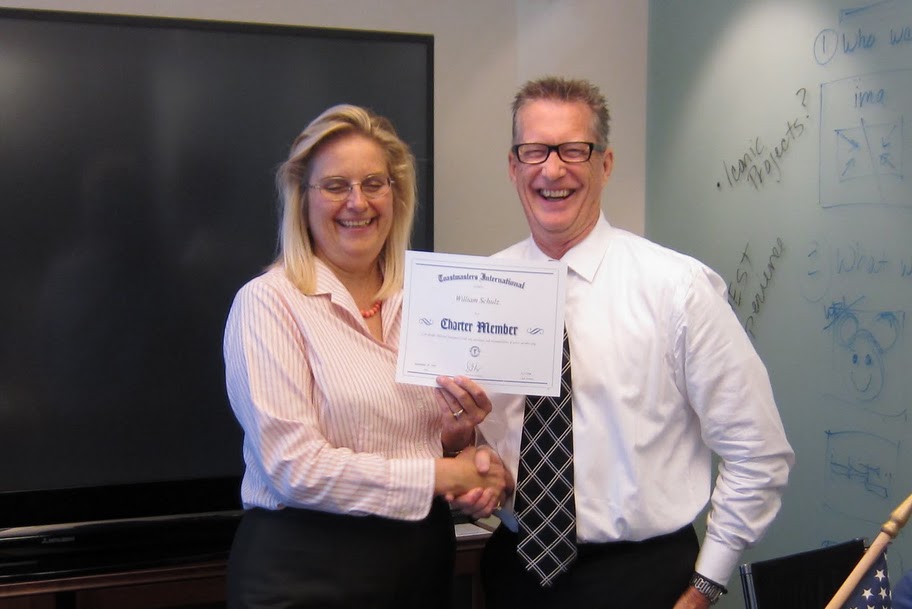 . and around the world. Landscape architectural designs feature strong concepts, sustainable practices and a 'little soul' in such a way that the end products bring together nature and people and endure over time. 
Bill buys lunch for this team every other Thursday. However, this is no ordinary lunch - he and his team get together to sharpen their skills at the ima design Toastmasters Club.
"One of the core values of ima is to exceed client expectations. Toastmasters International exceeded our expectations", said Bill on ima's Toastmasters Club first year roll out. "Our Toastmasters experience has improved the bottom line. We learned how to create, prepare and deliver superior presentations at project interviews. We were selected as the California State University Fullerton Landscape Architect and awarded the City of Perris public works streetscape."
"The Toastmasters meeting content is deeper, more valuable and more relevant than originally understood. Learning potential is higher than expected and addresses the full range of soft skills organization, management skills and discipline that is so valued by us as a company.  Our club also has social value. In short, people have fun. They give up personal time, lunch time, work time and have no complaints as they are having a good time."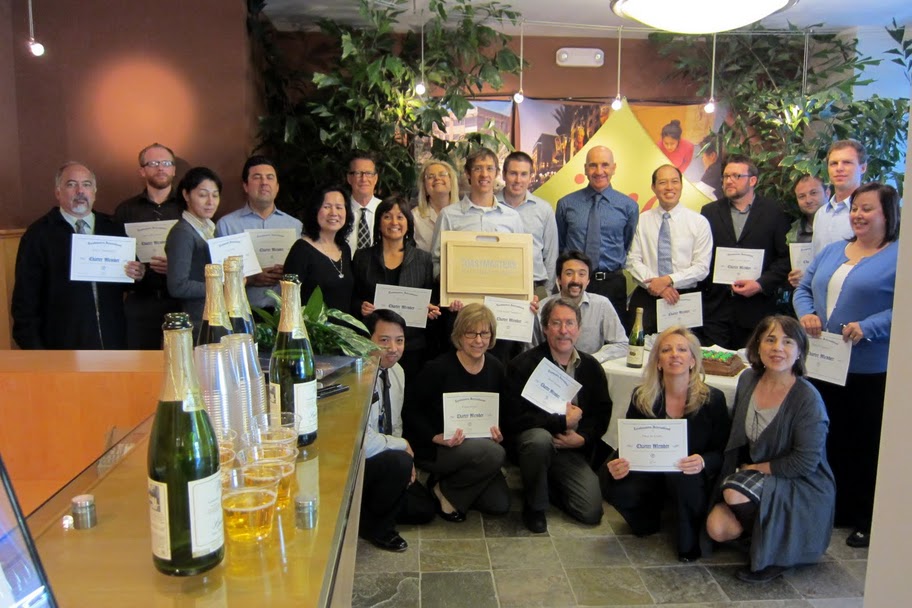 "Let me explain", Bill continued. "ima design Toastmasters Club is a company-sponsored club. All 30 plus Newport Beach office staff are club members and meet on alternating weeks during lunch. We got into it because of the living testimony - the communication improvement and professional growth seen from ima staff Toastmasters who were active in the Highways to Success Club and the Psomas PsSpeaker Club." 

"What keeps our ima design Toastmaster Club thriving is the fact that everyone is learning, growing and having a good time.  If we were from different companies, there might not be the same synergy of coming together and growing.  We really get to appreciate our fellow co- workers as we discover more about them through Toastmasters.  ima regenerates as we add staff."

"Toastmasters International and Founders District Area F4 Division furnished a wonderful roll out and the necessary support for our club to take off. Neshat Motallebeli, Harry Yan, Neel Sirosh, Christine Lee, Deborah Reisdorph and the Helmsmen Club, Mani Chinnaiach, Dr. Fannie and Norm Stein and many other senior members mentored us, provided us with fun and laughter, shared wisdom and most importantly their time supporting our club. Toastmasters has the structure, reputation and fantastically experienced senior people needed to achieve success.  I was awed by the first Club meeting roll out."

"Toastmasters International, in my opinion, is terrific, well operated and provides good support to new groups", Bill concluded. "The success of Toastmasters is a testimony to our company culture – it fits."



Angela Woodward, CC, is a member of Highways to Success Toastmasters Club of Irvine. She is the sponsor of the ima design Toastmasters Club, along with Neel Sirosh, DTM,  also from Highways to Success.



Last Updated ( Tuesday, 18 October 2011 00:51 )