The Best Kept Secret in Founder's District

Tuesday, 18 October 2011 01:01
The Best Kept Secret in Founder's District!
By Ede Ferrari-D'Angelo, DTM, PDG-F

Where do District Governors go when they become Past District Governors?
In some districts, they serve as Special Projects Chairs; in others they chair the Nominating Committee; others give their energy and attention to their home clubs.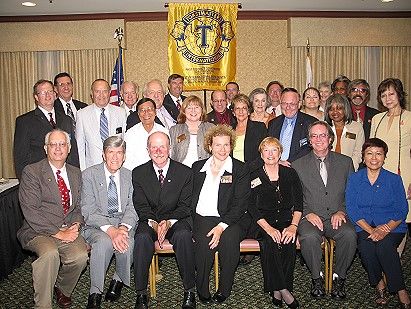 In Founder's District, there is another choice for Past District Governors. That is Club 407, the Past District Governor's Club. The current membership of Club 407 is made up of 32 Past District Governors, 9 Past and one current International Director, one Regional Adviser of Marketing, and two Past International Presidents.  It is impossible to compute the total number of years of rich experience in the club, but it is surely in the hundreds!
Chartered in 1978, the club has continually worked to serve as a resource to aid current District officers as they work to become Distinguished or better.  The club accomplishes this by offering at every meeting, speeches and Table Topics tailored to address issues and challenges regularly faced by District leaders.  Those District leaders benefitting from the meetings come from the San Diego, Los Angeles, Orange County, Ventura and Palm Springs, and Nevada. Those that make the longest drives to attend the meeting will attest that the drive is worth it for the valuable information they receive at each meeting.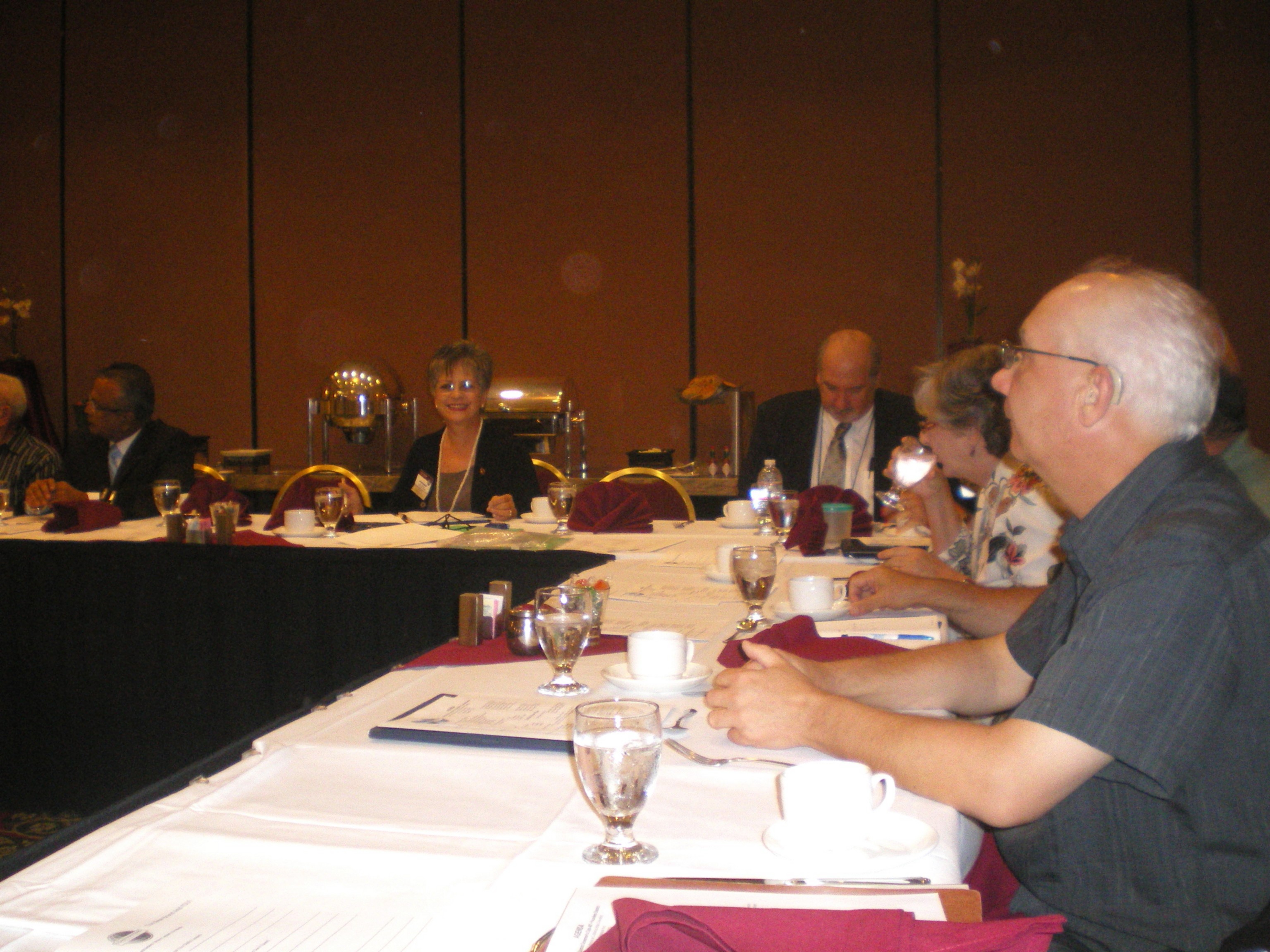 "One huge benefit gained in 407 is the sharing of information from other Districts. Things they have done and how they did them - their successes - even their failures - are helpful to everyone. 407 is a terrific learning tool", commented Tom McKerlie DTM, a member.
Beyond the invaluable support afforded the District leaders, Club 407 faithfully works the Distinguished Club Program, and has been President's Distinguished for the past six years. This is quite an accomplishment for a club that meets once a month!  But, then, take a look at the membership-everyone an accomplished and dedicated Toastmaster. "As an education organization, Toastmasters offers "unlimited opportunities for learning" from leaders and past leaders.  For me, Club 407 is University of Toastmasters, Leadership 407", said Colette Gardner, DTM, PDG.
If you are a Past District Governor, or a current District Leader, consider visiting the club at a future meeting. The club meets the first Sunday of each month. Contact Vice-President of Public Relations, Ede Ferrari-D'Angelo, at This e-mail address is being protected from spambots. You need JavaScript enabled to view it