Photo by Jimmy Khath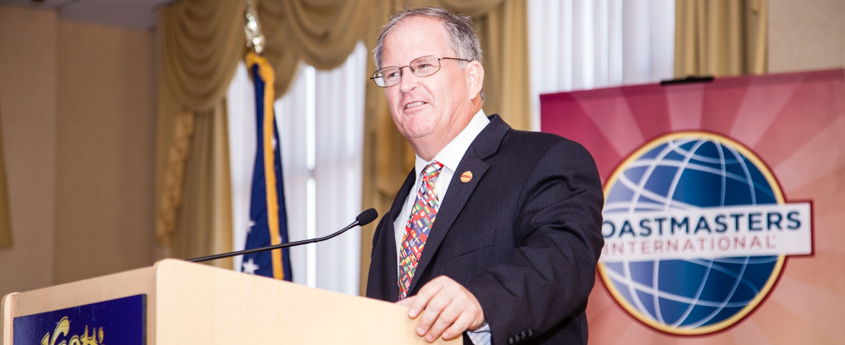 Richard Snyder, PID, presides over Installation Dinner Meeting.
It was fitting that outgoing 2015-16 Founder's District Director, Pan Kao, set the tone for a fun and varietal Founder's District Installation Dinner for the new district council as Founder's District found itself back at the Knott's Berry Farm Hotel in the 9th floor ballroom.

He instructed each audience member to fold up blue pieces of paper to ultimately make paper airplanes after instructing everyone to write down an audacious goal that pertains to their leadership position going into the 2016-17 Toastmasters International year. After the folding was done, blue paper airplanes were flying everywhere as if the Blue Angels were part of the festivities. It was as fun as much as it was a great message by Pan to dream big as part of the leadership opportunities all the incoming leaders have going into 2016-17.