Photo by Siri Payakapan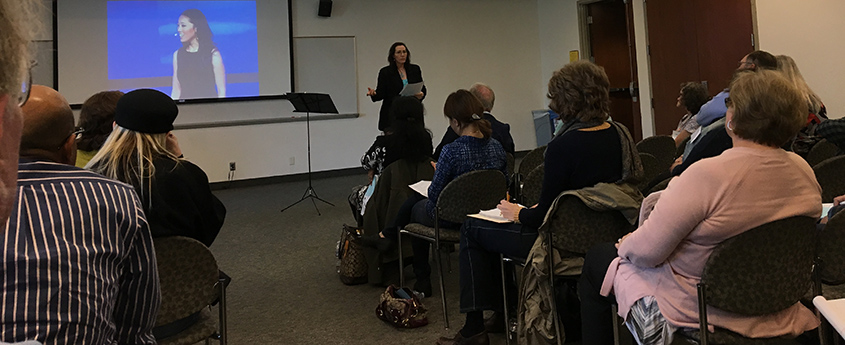 Marguerite Bonnet Presents 'Structure Your Speech Like a Movie' at LACE January 14, 2017
Over 500 Toastmasters invaded Chapman University on January 14 to attend the Founder's District Leadership & Communication Experience (LACE) seeking training for their club officer positions, new skills as well as wisdom and truth.
It was the wisdom and truth part that was well-addressed by 2005 World Champion of Public Speaking and the keynote speaker for the festivities, Lance Miller.
Lance's keynote address proved to be inspiring, irreverent, informative, humorous and passionate. The one thing that stood out about Lance from the very beginning was how much he credits Toastmasters for the skills he has developed and uses to help individuals and companies all over the world.