News
Select a news topic from the list below, then select a news article to read.


2012 Fall Conference Highlights

Wednesday, 07 November 2012 02:33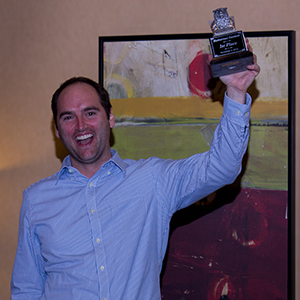 Congratulations to
Daniel Midson-Short
of
Coastmasters Toastmasters Club #6658
, winning first place in the District Humorous Speech Contest on November 3rd, 2012. As an Aussie living in America, Daniel dispelled the myths and stereotypical beliefs that Americas have about Austrailians. The second place trophie went to
Charlie Cheatham
of
Table Talkers Club #1246
in Buena Park. Charlie humorously compared himself to Marcus Dupree, the star who never was. Third place went to
Aneeza Haleem
from
Lake Avenue Toastmasters Club #8360
in Pasadena. Other competitors included George Day, Jennifer Jenkins, Kelly Hudson, Ricardo Munoz, and Angela Stout. See interviews with our winners and other highlights of the contest in our latest edition of
Founder's District TV
.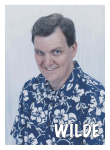 According to an old club roster Kif was a Toastmaster since 1996. He was most recently a member of Mixed Masters in Huntington Beach. He took over leadership of Club 100, and transformed it into a magic specialty club. He was always ready to help others learn and improve their magic talents, and continued meeting with a group of Toastmasters magicians until his passing.
Kif was a magician since childhood, and performed all over the US with his partner, Gene Ozwald. Together they were known as Oz and Wilde, and they specialized in Christian oriented performances. For two years Kif produced and hosted the Christian television series "Kids of the King" for cable. He served as the president of the Los Angeles Fellowship of Christian Magicians (website is http://www.ozandwilde.com/Bio.html ) , and was a long time member of the famous Magic Castle in Hollywood.
Kif resided in Bellflower with his wife Patty and daughter Faith. He was employed with Boeing in Huntington Beach. Kif struggled with a recurring cancer and started chemo treatments in October. He was admitted to the hospital and died of an infection Oct 25. His funeral was November 5, 2012 in Lancaster (where he and his wife grew up) and there will be a Memorial Celebration of Life on Monday November 12, 2012 at Calvary Chapel in Downey.
Division Contest Highlights
See the highlights of the Division C Evaluation and Humorous Speech Contest in the next Founder's District TV episode. The Division C contest was held on October 13 in Garden Grove, CA. The winner of the humorous contest will now go on to compete at the Founder's District Fall Conference on November 3rd, 2012 at the Sheraton Cerritos Hotel in Cerritos, CA. It is not too late to register. If you've missed them, you can also view the Divisions E and B highlights as well as Divisions D and A.
Founder's District Fall Conference
Saturday November 3rd, 2012
Be a part of this vibrant Community of Learners and Leaders as we:
Celebrate the success of our fellow members
Enjoy speeches from our top speakers in the District
Make new friends over a delicious buffet lunch of grilled chicken and seared pike
Learn from experts on sharpening our communication and leadership skills
BONUS: Register and pay $55 online between Oct. 22-31 and get three opportunity tickets FREE !!
Many wonderful prizes to choose from, some prizes valued over $100
It is with regret that I bear the following news. Fellow Toastmaster Harvey Mayo passed away suddenly on September 30th. For those who knew him, you know what a friend he was. For those in our Toastmasters family that did not know him, let me tell you about Harvey.
A Community of Learners Where Leaders Are Made
2012 Fall District Conference
Early Bird Special

- Register by

Oct. 20, 2012

and pay only

$45

for the entire day
This includes:
* Humorous Speech Contest
* Lunch buffet with grilled chicken breast, oven seared pike, rice, vegetables, salad, dessert and drinks (
click here
for full menu and schedule)
* Keynote speaker,
Roberta Perry
, DTM, PID on "Experimental Leadership"
* Two exceptional workshops: (
click here
for details)
"Capturing Oral History" - Dr. Cora Granata on capturing friend's and families' stories for posterity or
"Creative Inspiration" - Craig Kausen (grandson of animation artist Chuck Jones) takes you on a visual journey of adventure and enjoyment

<< Start < Prev 1 2

3

4 5 6 7 8 9 10 Next > End >>


Page 3 of 23