News
Select a news topic from the list below, then select a news article to read.


Each year the Founder's District Marketing Workshop brings together the most talented presenters to help you learn the best practices in marketing from the experts in our District. This is a one day event packed with valuable marketing lessons you'll need to ensure the success of your club, area, and division. The agenda includes:
Building New Clubs
Sponsor/Menor Opportunites
Club Rescue (Club Retention)
Speechcraft
Open Houses
Youth Leadership Program (YLP)
Building Club Membership
Membership Retention
The 2012 Marketing Workshop will be Saturday, September 8 from 9AM to 2PM at Biola University, Business building, room 109, 13800 Biola Ave. La Mirada, CA 90639. The cost for the workshop is FREE. Lunch will be provided. Registration opens at 8:30 AM.
Please park in Lot A or Lot B.
To RSVP, contact Diane Beall at This e-mail address is being protected from spambots. You need JavaScript enabled to view it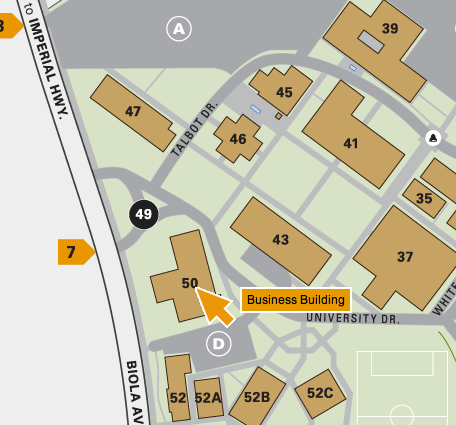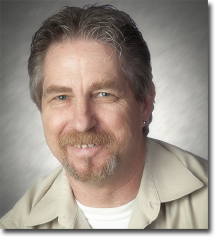 My fellow Toastmasters,
When I started my term as Founder's District Governor in July 2011, I had one simple message that I wanted to pass on to the members. That was simply to do your best in all that you do. It was and is my belief that we can not do anything more, as long as we do our very best.
Many of you took that simple message to heart, and we did some amazing things this year!
Each year, Toastmasters International sets goals for each district to help ensure that the members' needs are being met. The goals that were established for Founder's District were considered high, but attainable. With everyone putting that simple message into action, we blew past the educational goals established for us. TI had set a target of 302 Compentent Communicator Awards. We achieved 419, 140% of our goal. TI set a goal of 86 Advanced Communicator Awards for us. We completed 216, a whopping 251% of that goal. Lastly, TI had us down for 193 Leadership awards. We completed 300, 156% of our target number.
Going into the 3rd quarter of the year, Founder's District was 12 clubs short of the goal established by TI, and membership payments were almost 1300 behind. This was due to many clubs folding because of layoffs, relocations, and general economic issues.
I heard from other districts and district leaders that this was to be expected, that this is the way Founder's District has been historically. I sent a message out to the membership stating that I didn't believe that. I believed we could learn from our history and do not have to repeat it. I decided that rather than repeating history, we should MAKE HISTORY.
As the year drew to a close, we were still short on our club and membership goals, but I sent out another message to the membership stating that when everyone works together as a team, magical things happen.
Today I received a phone call from International President Michael Notaro, congratulating Founder's District on becoming a Distinguished District.
When he asked how we did it, I told him it was you, the members, simply doing your best and working as a team.
It truly has been a magical year!
I thank you all for the privilege of allowing me to represent you as your District Governor for 2011-2012.
2012-2013 District Officer Installations

Friday, 13 July 2012 01:07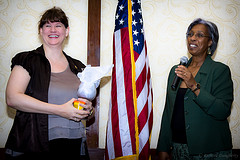 The 2012-2013 District Officer Installations were held at the Fullerton Marriott Hotel next to the Cal State Fulerton campus. Past District Governors club 407 hosted the event as usual. This club can plan and execute a large dinner meeting in a hotel ballroom with as much ease as my home club can plan an open house. Experience matters.
After dinner, the district chairs and governor installations began. The mood was very jovial thanks to the great work of the past District Governors who put a lot of thought into each installation. The ceremonies were both serious and hilarious thanks to the expertise of humorous Toastmasters such as Lois Sicking, Celly Adamo, Peter Geissler, Wilma Springer, Bob Hudack, and Richard Snyder. Even the new officers were joining in with the antics. District Treasurer Doug Bowers appeared with a paper bag mask over his head, which seemed to throw Wes Hoover off a bit during the installation. Wes accidentally referred to Doug as the District Governor two times during the presentation.
The installations took a slightly more serious tone as the top four officers were being installed, though they were still as fun as ever. Ede had some very amusing and kind words to say to incoming PRO Daniel Cossack and his wife who was sitting in the audience. Joyce Persichilli gave incoming Lt. Governor of Marketing Linda Ulrich some very good advice and a large bag of goodies to help her with her goals. Colette Gardner, as usual, changed things up a little and let incoming Lt. Governor of Education and Training Harry Yan have the microphone for a bit so everyone could hear what a fabulous orator he is. Finally, Alanda Dyer bestowed her words of wisdom upon incoming District Governor Victoria Dotson. Alanda is such a great friend to everyone, especially Victoria. When Alanda speaks, we all listen intently. Alanda's most important directive to Victoria is to always put her family first.
The evening finished with Victoria's address to the members of Founder's District. The icon she has chosen for herself is the wolf, because it best symbolizes what she believes is her vision for the District this year. The wolf represents fearlessness, teamwork, and loyalty. Victoria's vision this year is that the members of Founder's District will continue to work together, support one another, and grow as a family.

To see more photos from the event go to Part 1 and Part 2
Welcome to the 2012-2013 Toastmasters year!

Monday, 09 July 2012 06:17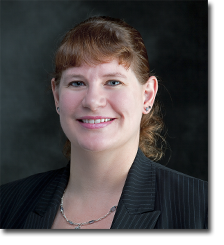 One of the aspects that I love the best about Toastmasters is the feeling that we are one big family. We sometimes argue and disagree, but in the end we make up, Work Together to Succeed and in the end, celebrate our successes together. I have discovered what I'm capable of with the help of my Toastmasters family – and it amazes me!
My vision for Founder's District this year is not just to continue to support you in your journeys and to help the District to be Distinguished, or better, but to also continue the journey that we started several years ago towards being on the cutting edge of technology; without leaving our traditions behind. We are Founder's District – where it all began and I'm proud of being a member of this District.
I am very excited to be your District Governor this year. Years ago when I first joined Toastmasters, I didn't think that I could be a District Governor; that I would eventually be among the ranks of so many great leaders. As I continued on my own journey to reach my goals, and the poking and prodding of some of my Toastmasters family, I came to realize that not only could I be, but that I wanted to be the District Governor.
We are a family in Founder's District and as we embark on this new Toastmasters year, I wish you all the best of luck in reaching your own goals. The leaders of the District are here to help and guide you, so don't be afraid to reach out to us; just like you would to your own family members. By Working Together we WILL Succeed.
Amazing Efforts

Tuesday, 19 June 2012 13:10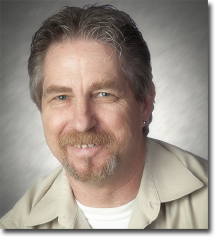 Founder's District, Distinguished? You bet, I know we can do this with ease.
Never have I felt such pride, as I do when I think of Founder's District and everything that each and everyone of you do to make this District so special.
We have made outstanding progress in our efforts to close out the current Toastmaster as a Distinguished District. At the begining of the month we were down 9 clubs and almost 425 membership payments, according to the goals set for us by Toastmasters International.
As of Friday June, 15th we were short only 5 Clubs and 280 membership payments.
Lt Governor of Marketing Harry Yan and his dedicated team are doing wonders and are confident that they can charter 5 new clubs by June 29th.
That just leaves the membership, at 180 membership payments (280- 100 for new clubs) that equals out to an average of one new member per club.This puts it well within our reach to become a Distinguished District, for the second year in a row... Wow, I'm getting excited just thinking about it.
Are you reminding your members about "Lets Talk Toastmasters" and "The Make Your Club GR8 (extended to the end of June)" incentives?
What are you and your clubs doing that can help us to achieve that membership goal. Do you have Open Houses planned, are you contacting past members and guests, Let us know... we want to know who's bringing in more guests, who signs up new members. We'll try to post all updates to our Linked In page as well as Facebook and the Website.
We have a count down to distinguished clock on the website located here-- Right now the countdown is based off TI figures that are updated weekly, we hope to start updating daily soon. Thank you all for making this a very special year!!!
<< Start < Prev 1 2 3

4

5 6 7 8 9 10 Next > End >>


Page 4 of 23