News
Select a news topic from the list below, then select a news article to read.


Communication of Ideas

Tuesday, 20 March 2012 02:31
Communication of Ideas
By Douglas A. Bowers ACS, ALB Founder's District Treasurer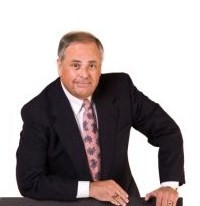 I am an unapologetic advocate for the power of ideas. They have been the currency of our development as a civilization. They have served to create life in us. Consider these four ideas, which have proven to be the most powerful ideas in the last 1000 years of man's civilization.
In 1200 A.D. it became accepted that people had rights and status apart from those of the King. The ideas in the Magna Charta where to find their way into our Declaration of Independence.
Recall the idea that words could be cheaply printed and distributed to anyone who could read or be read to. Guttenberg's idea of movable type gave life to the Renaissance.
Consider the idea of the transistor that has made all modern electronics possible and allowed businesses to flourish. Consider how much less would be the color of our lives without that idea.
Think of how radically life has changed in just the last twenty years with the idea of being able to electronically send a paper to a college around the world for them to review and comment on, Berners-Lee and the internet.
It's All About Them

Tuesday, 20 March 2012 02:20
It's All About Them
By Richard Daugherty, DTM

When I began my education in public speaking with Toastmasters International back in 1999, it was all about me. What skills could I gain? What confidence could I build? What fears could I conquer? This was to be expected. Nearly everyone who begins a course of study is doing so with self interest as the driving force.
What happened not too far along in the course of my studies was not expected. I came to realize that in fact it's not all about me.
Initially, my education involved overcoming stage fright and building basic speaking skills. Becoming comfortable and working closely with a small group of like-minded people on a weekly basis slowly but surely helped me in both of these areas.
Added to the mix were basic leadership skills - helping to conduct meetings and holding various club officer positions. I learned the basics of project management and delegation, and was moderately successful at this without too much pain. I had established a comfort level and was settled in for the long haul.
The unexpected part in all of this began one evening when a very experienced Toastmaster from our district visited our club. She spoke with me after our meeting, and based on her observation of my skills suggested that I take on a leadership role outside of the club environment. After my initial objections were addressed, I warmed to the idea, thinking to myself about how much more important I would be – again placing self at the forefront.
Meryl Streep and Toastmasters

Tuesday, 20 March 2012 01:44
What counts most with Meryl Streep?
You can count on the same thing in Toastmasters
By Dr. Frances Jordan Stein, DTM
On Academy Awards night, February 26, 2012, Meryl Streep accepted her third Oscar, for her role in The Iron Lady. She said "The thing that counts the most for me is the friendships and the love…the old friends and the new friends…and the sheer joy we have shared working together."
Yes, Meryl, I have the same feeling about Toastmasters. Working with my fellow Toastmasters, sharing tasks together, we are greater than any of us apart. In gratitude, I marvel: Where else could we benefit from the self- development that comes from "stage time," without the team effort giving us an audience who listens and applauds, an evaluator who provides feedback, a timer who measures and keeps us concise, a teller who collects and counts award votes, a grammarian who comments on language usage, an ah-counter who tracks word fillers, a Sgt. at Arms who creates the room environment and manages supplies, a Toastmaster who conducts the show, a VP of Education who administrates the logistics of role assignments for manual exercises, and a core of generous individuals willing to serve as our officers and lead us on our educational journey.
The list of valued friendships gets fuller, as we extend our activity beyond our club, serving as Area Governors, Division Governors, District Chairs and Officers, contest volunteers, participants in the Leadership and Communication Education (LACE) training, and attendees at Spring and Fall District Conferences.
A favorite camaraderie bonus of Toastmasters is the Constructive Hanging Around Time (CHAT) that takes place following Toastmaster events. It involves fellow Toastmasters who are eager to hang out after working together in meetings, contests, trainings, workshops, new club demos, and conferences. Way beyond public speaking and leadership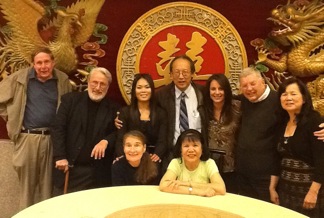 is the worthwhile experience of brainstorming, sharing ideas and getting to know each other while breaking bread together and feeling that warm sense of wellbeing that comes from fellowship.
There is a German word that describes what happens during CHAT. It is called "gemutlichkeit," and it refers to warm cordiality and congeniality.
Meryl Streep calls it "the sheer joy we share working together." Thank you, Meryl, for saying it so simply and clearly. It is what counts most with me in Toastmasters: the friendships and love and the sheer joy we share working together.
Standing, from left to right, Jack Schmidt, Chris Gregory, Wendy Lam Tran, Art Lim, Eleni Christianson, Norm Stein, Christine Lee. Seated in front, Frannie Jordan Stein, KimChi Nghe
Let Your Heart Speak!

Tuesday, 20 March 2012 01:28
Be Authentic—Speak from your Heart
By Frank S. Adamo, ACS, AL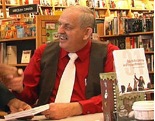 What are some of the most compelling speeches you hear in Toastmasters? For me, these are the icebreakers. Many of them may be unorganized. Few speakers have the body language and vocal variety we expect from seasoned Toastmasters. Some may simply read their speeches. Yet, they touch us with their stories because they speak from their hearts.
In one of my workshops, I had a Vietnam veteran read his speech. That was his assignment. He took us back through the window of time to his days in Vietnam. As he was ending his speech with "I don't know if God is in church, but he is in war," everyone was in tears because he was authentic. He spoke from his heart!
We come to Toastmasters to become better communicators and leaders. We learn to organize our speeches; to feel comfortable when speaking; to add vocal variety; and to use gestures and body language as we move out from behind the lectern. Then we learn to add humor, to entertain, to tell stories, and much more. All of this makes for much better and effective speeches. But, as we learn the techniques to improve our speaking skills, we tend to forget to speak from our hearts.
Sometimes, those who have been coached by well-known professional speakers tend to emulate their coaches—so much so that they start to perform for, rather than converse with, their audiences. That's when these speakers lose authenticity and thus they don't embrace their audience.
Discover how to organize your speech, to vary your voice and to use proper gestures and body language. Learn all the techniques provided for us through Toastmasters—however, never, ever forget to be authentic and speak from your heart!
History in the Making

Tuesday, 20 March 2012 01:02
History in the Making
By Wes Hoover, DTM, District Governor
"We are the prisoners of history. Or are we?" - Robert Penn Warren
My fellow Toastmasters, history can show us how great achievements started or where mistakes were made. Though we can learn many things from studying the past, sometimes this holds us back. My philosophy is, rather than studying history, I prefer to make it.
We are now entering into the home stretch, the final dash to close out what can be a successful year. In doing so, we can make history by leading Founder's District to Distinguished status for a second straight year. An achievement, that to my knowledge, has not been done before.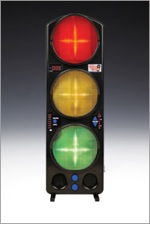 But, we have our work cut out for us. Our main challenge as we close out the year is membership. As I mentioned, history p rojects us to come up short on several key goals set for us by Toastmasters International. Which is why I choose to focus on creating history . Thanks to all of you and your dedicated efforts we are moving ahead, and building momentum, and I know that we can overcome this challenge.
To help us reach our membership goal, we will have a new incentive program titled "Make your Club GR8."
~Starting March 1 through May 31, 2012, any club that signs up eight new members will receive a set of Timing Lights from the District. Achieve this goal and celebr8!
So what does this all mean? Simply stated, Founder's District is strong this year. And, by each of us doing our best, Founder's District can become President's Distinguished…Let's MAKE HISTORY!
As Alex Haley once stated,

History is written by the winners!
<< Start < Prev 1 2 3 4

5

6 7 8 9 10 Next > End >>


Page 5 of 23