News
Select a news topic from the list below, then select a news article to read.


Membership Growth and Retention Promotions

Saturday, 21 January 2012 01:36
Membership Growth and Retention Promotions
Harry Yan, DTM, Lt. Gov. Marketing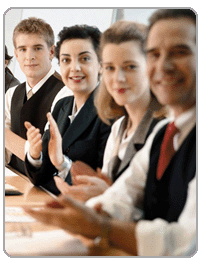 New Clubs: The Division and Area will receive a new club banner ribbon for each new club chartered by April 30, 2012 at the District Spring Conference Awards Night on May 4. 2012. Divisions with three or more new clubs will receive a lectern with the new Toastmasters International (TI) logo. Divisions with one new club per Area will receive $100 credit at the District store.
Open House Challenge: January-March 2012. Clubs that host an Open House from January 1, 2012 to March 31, 2012 will be entered into a drawing for a $20 District store gift certificate. Five winners will be announced at the Spring District Conference May 5, 2012. To enter into the drawing, send a copy of your club open house flyer to This e-mail address is being protected from spambots. You need JavaScript enabled to view it
New Members Club Challenge: Clubs with eight or more new members between Jan 1 and March 31 will be entered in to a drawing for $100 credit toward educational materials from the District store.
New Members Division Challenge: The Division with the most new members from January 1, 2012 to March 31, 2012 will receive a $50.00 credit toward educational materials from the District store at the Spring District Conference Awards Night.
Club Coach: Members who rescue a club with less than 12 members, and successfully take it to charter strength by year end will receive a medallion with the new TI logo.
Founders District Judges Bureau 
Opportunities Available

Saturday, 07 January 2012 23:06
Community judging events need judges for early 2012
01/28/2012 and 02/4/2012: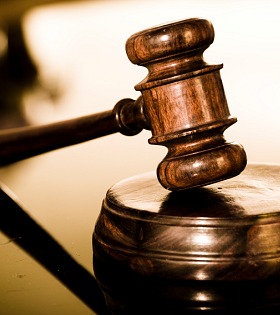 Orange County Academic Decathlon (OCAD), Tustin High School Tustin
Speech and Interview Events. For more information visit http://www.ocde.us/Decathlon/Pages/Volunteer-Information.aspx and register online. 

02/16/2012:   
Lions Club, Therapeutic Living Center, Reseda
Time:    6:15 PM dinner,
7:00 PM contest
Theme:  What could the America of yesterday teach the America of Tomorrow?"

Please contact Avis French, This e-mail address is being protected from spambots. You need JavaScript enabled to view it , if you would like to volunteer for this event.


If you do volunteer for either one of the above judging opportunities, please notify Avis French, Chair of TI Founders District Judges Bureau at her new email address: This e-mail address is being protected from spambots. You need JavaScript enabled to view it , so that TI can track volunteer activities.
The New Toastmasters Brand

Wednesday, 21 December 2011 01:53
A Stronger Brand Means a Stronger Organization
Ede Ferrari-D'Angelo, DTM, PDG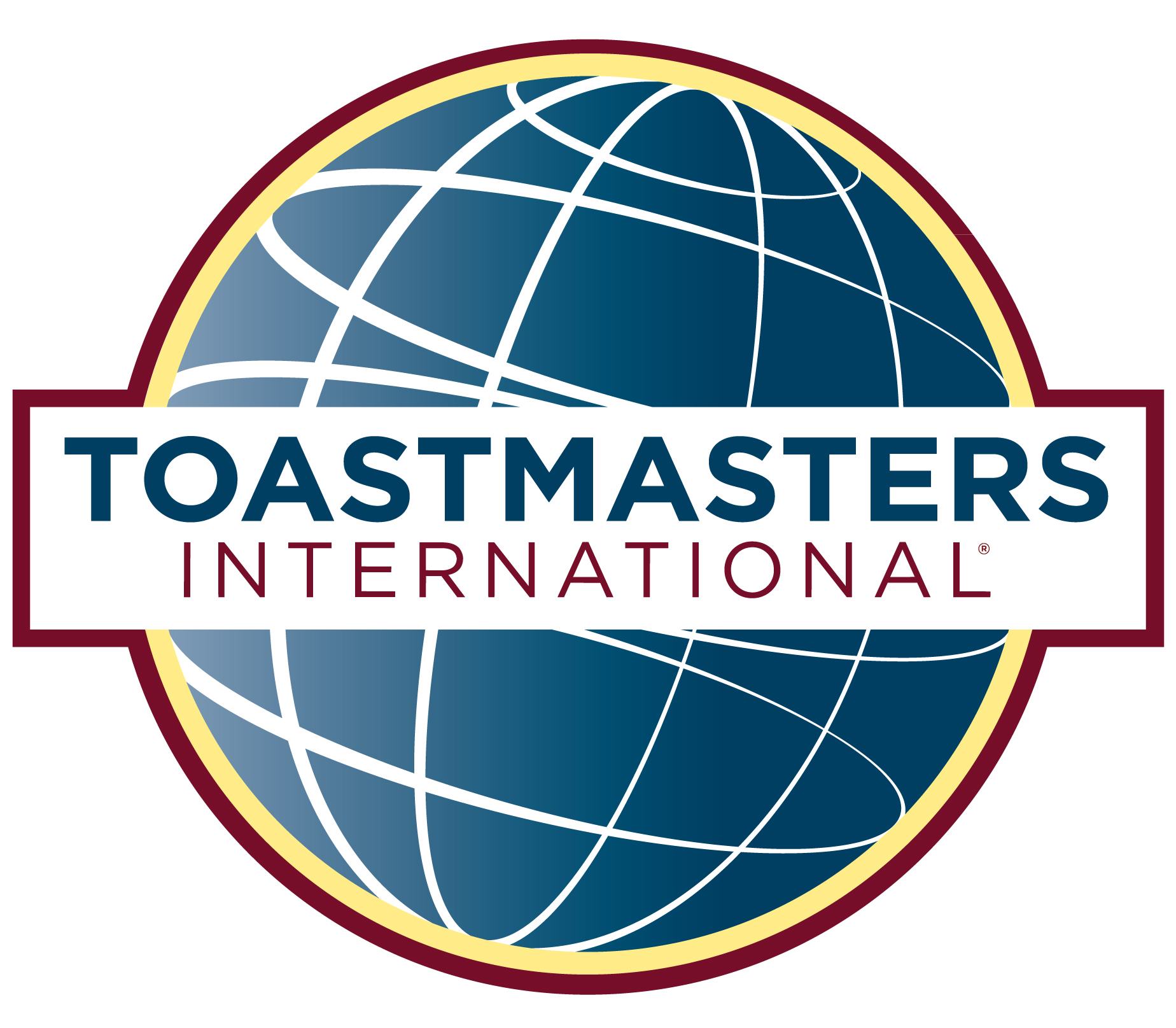 Change can be uncomfortable. However, change brings opportunity, and if presented with logical justification, resistance can be changed to acceptance. There are still some Toastmasters who are resisting the new branding process that was implemented this summer. I hope to change that resistance to acceptance with this article.
I'll begin with a quote from The 22 Immutable Laws of Branding. "The most violated law of branding is consistency. Markets may change, but brands shouldn't." The authors, Al and Laura Ries go on to say that a brand may help you develop strong relationships in the minds of current and future clients. This is certainly the goal (or should be) of all clubs and districts-to develop those strong relationships so that we can strengthen our membership base.
In Toastmasters our goal is to meet the needs of our members by giving them a positive experience that they will want to repeat over and over again. If that happens the word will spread and people will choose Toastmasters over any other similar group. However, when those potential members decide to look for a Toastmaster club what will they find during the search? If they find club or district websites that have no resemblance to the Toastmasters International website, they can be confused as to whether they have found a legitimate club or a look-a-like.
Dragged, Kicking and Screaming

Wednesday, 21 December 2011 01:30
Dragged, Kicking and Screaming - into the 21st Century
Ann Johnston, Golden Seniors-on-the-Move Toastmasters Club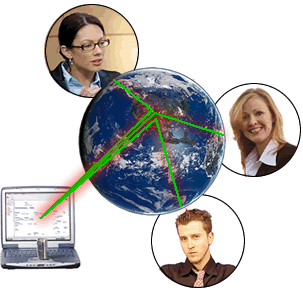 My children, grandchildren, great-great grandchildren are scattered all over the country. Actually all over the world, because, as I write this, my youngest grandson, Captain Joshua, is headed for Afghanistan.
In 2009, fourteen of the above (relatives) with spouses came to visit me and my husband, Rod, in our retirement home. It was wonderful to see them, but I wondered if I would ever see them again. The answer was... yes! When Rod and I were dragged, kicking and screaming into the 21st Century
Recently, my son John from Memphis and his son Paul, a Phoenix detective, came to see us at the Town and Country Retirement Center in Santa Ana, California. They brought with them a new technological development called "Smart Phone" or "Face Book."
Say What??? More high-tech words and devices that we try to avoid-- iPod, Blackberry, Laptop, Cell phone, etc.  Who needs them??? But as it turned out, we were overjoyed that John and Paul had brought the Smartphone with them!
After finding an appropriate spot, Paul whipped out a device the size of a deck-of-cards,  and, what a miracle --there was the face of my grandson, Brett, in Virginia!  He talked to me, he saw my face -- and I saw the face he was seeing! Amazing! Or is it Witch Craft?  
I talked to Brett, then saw his wife, Bonny, and children: Adam and Easton --whom I had never seen! Would wonders never cease? Paul then brought up grandson Carson, who is in Virginia with the FBI, and his family. And they saw me! Next, he got my beautiful granddaughter, Christine, in Florida with her daughters: Shane and "Butter Bean."
Amazing! or Witchcraft?!  It was truly wonderful. Rod and I are both over 80 and took what I suppose was an illogical pride in not needing --and therefore, knew nothing about-- anything invented after 1985.
But our encounter with the Smartphone made us feel like a couple of dinosaurs. Relics we are, but because of John and Paul, very happy relics!
Welcome to the 21st Century -- Ann and Rod -- Dragged, Kicking and Screaming.
Rod and Ann Johnston are members of the Golden Seniors on-the-Move Toastmasters Club in Anaheim, California. The club meets from 2:45 pm to 5 pm on the 1st and 3rd Sundays of each month at the Tryol Plaza Senior Club House, 891 S. State College Blvd., Anaheim, CA 92806.  Visitors are always welcomed for FREE. For more information about the club, please call Rod at 714-667-0731 or email Dr. Patricia Adelekan, DTM, President at This e-mail address is being protected from spambots. You need JavaScript enabled to view it , 714-628-9844.
A Convergence of Philosophies

Wednesday, 21 December 2011 01:10
Douglas A. Bowers: His Philosophy About Life
Dr. Patricia Adelekan, DTM Founder's District Journalist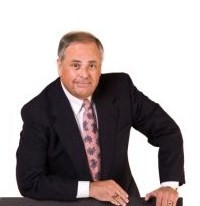 Recently, I had the honor to meet and interview Founder's District Treasurer, Douglas A. Bowers, ACS, CL, who seems to truly know himself and to share his wisdom, knowledge, talents and experiences with others he meets.

The first thing Doug said was, "The key thing about me is that I am an idea person. I love ideas about almost anything. I can get lost in them. They are my friends. I can relate one idea to another and find value in each of them. The skill comes in knowing how to put seemingly unrelated ideas together."

Such a description reveals his philosophy about life, which in turn highlights some of his major gifts and talents: 
observing
listening
seeing relationships
creatively solving problems
caring enough about others to offer solutions and
taking deliberate action to solve problems.
All these reveal vital components to his approach by which he aims to benefit organizations, individuals and even his own life.

Ideas trigger Doug's imagination and his unique ability to see relationships and trends. It is these ideas and experiences that assist him in creating various solutions, approaches and methodologies to solve problems or to arrive at certain predetermined outcomes. They are the "stuff" that he meditated upon and played with to come up with his DogOlogic method. Through DogOlogic, he seeks to empower leaders, managers, teachers and others to adopt a method to arrive at well-rounded approaches and solutions to both their concerns and their opportunities.


<< Start < Prev 1 2 3 4 5

6

7 8 9 10 Next > End >>


Page 6 of 23