News
Select a news topic from the list below, then select a news article to read.


Way to Go Jamel!

Monday, 22 August 2011 00:12
Founder's District's Is Proud to Announce...
Jamel Thomas as 1st Place WInner in Semi-Final International Speech Contest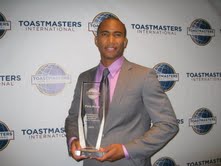 Jamel Thomas won 1st place in the Toastmasters International Semi-Final Speech Contest, competing with contestants from eight other Toastmasters Districts -- Canada, Australia, Sri Lanka, United Arab Emirates and the U.S.   The Semi-Final contest was held on Thursday August 18th, in Las Vegas, Nevada, in front of an international audience.
Jamel became a finalist in the World Championship of Public Speaking (see Toastmasters International's Facebook photo gallery).
 A large number of Toastmasters from the Founder's District attended the Toastmasters International Convention at Bally's in Las Vegas, Nevada, August 17 through 20, 2011, and cheered for Jamel at the Semi-Final and final World Championship of Public Speaking contests.
Jamel's journey began with winning the speech contest at his home club, ISD Toastmasters Club #585096 in Downey, CA. He  then competed at the Area E2 contest and advanced to the Division E contest. He won the division speech contest and advanced to the Founder's District International Speech contest held on April 16, 2011. After winning the district level contest, Jamel practiced his speech "The But Stops Here" at a number of clubs and demonstration meetings, and consulted past speech contest winners to prepare for the Toastmasters International speech contest.

Congratulations for this outstanding achievement, Jamel
Music in his Soul

Sunday, 14 August 2011 00:02
Music in his Soul...
H. Al Richardson, DTM, PID, PDG, Toastmaster since 1957!
By Dr. Patricia Adelekan, DTM, Founder's District Journalist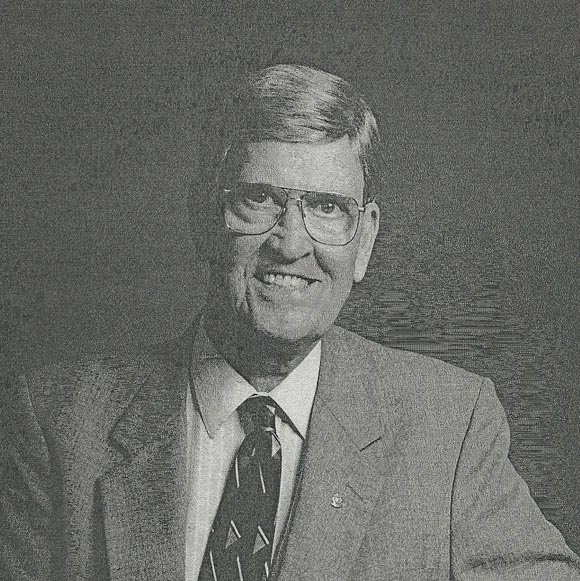 H. Al Richardson (alias H. Al), one of the longest serving Distinguished Toastmasters of Founder's District, is moving to Kansas. Little did I know that I was in for a pleasant surprise, when we arrived at H. Al's home on the evening of Saturday July 23, 2011, to interview him for the Founder's District newsletter. I expected him to talk about Toastmasters, and what made him continue for nearly six decades. However, H. Al's first words were "I am really a musician. That was my first job and first love-- and what brought me to California in1938."

I did not expect that pronouncement. But since he said it right-off-the-bat, I felt that I should slow down, take my time and listen closely. I could tell he was talking about something quite dear to him, something deep in his heart--a passion: Music. I wondered "at age 90, just how long has music been in his heart?"

I kept thinking, "Slow down, take your time. This gentleman has something to say-- just listen." So, Urmil Narang, who had also joined me for the interview, and I settled in to poke a little into the life and passions of H. Al Richardson, DTM, PDG,PID. And what a joy it was to listen and learn!!!

Two and a half hours later, Urmil nodged me: "It's ll:00 p.m., we need to be going." Reluctantly, we informed H. Al and his daughter, Diane, who was also present, that we needed to go. But, before we left, H. Al brought out his traditional guitar and his Hawaiian lap steel guitar to show us how they were played. We laughed, stood in awe and took photos with him and Diane.
Want to Judge?

Saturday, 13 August 2011 00:46
Founder's District Toastmasters Judge 25 Community Events

By Avis French, Chair
TI Founders District Judges Bureau

The Judges Bureau for Founders District has completed another successful year of judging community events. From

September 2010 to June 2011, members of the Bureau judged 25 events. The events ranged from organizational club events with only 2-3 judges to national events covering several days with "as many judges as you can supply."
The Bureau had many returning clients, such as Rotary District 5320, Lions International, Academic Decathlon, Homeschool Speech and Debate, and the National Management Association. This year, we were pleased to support a new client, HOSA (Health Occupations Students of America). The HOSA competition was comprised of a variety of events where judges with varying skills and experiences were needed; for example, Extemporaneous Speaking, Biomedical Debate, Creative Problems Solving, Job Seeking and Interviewing Skill.

There were 77 judges who spent a total of 425 hours assisting our clients to conduct competitions that resulted in qualified winners. Our clients were pleased with everything we did. In fact, two of them have already scheduled events for 2012. Our thanks go to all those Toastmasters in Founders District who have shown the community what Toastmasters is all about.

The purpose of the Founder's District Judges Bureau is to provide community service organizations and educational institutions with well-trained, impartial, and professional quality judges for their youth speech contests. If you are a trained judge, we invite you to join the Judges Bureau and contribute to the visibility of Toastmasters within your community.
Public Relations Award

Saturday, 13 August 2011 00:02
Club websites and newsletters are very effective tools to serve your current members and to promote your club to attract prospective new members. Founder's District will honor the Club(s) with the website and newsletter that best integrate the new TI brand and are the best promoters of the District's public relations goals and objectives. The awards will be presented to the Club(s) representative(s) at the Fall Conference on Saturday, November 12, 2011.
Brand Stewardship Award - For the Brand Stewardship award, send copies of club meeting agendas, newsletters, flyers, open house announcements, web URL, and pictures of club meetings to showcase integration of the new brand and theme in your meetings. Founder's District will honor the Club that best integrates the new TI brand in their club meetings and communication programs, at the Spring Conference on Saturday, November 12, 2011.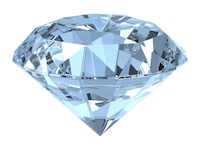 Diamond Web Award – This web award will recognize the key elements of a club website including visual appeal, clear presentation of information about the club (including meeting time, place, location and contact person), ease of navigation, depiction of the culture and personality of the club, and overall integration of the Toastmasters brand.
Newsletter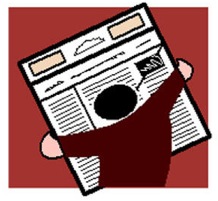 Award - This newsletter award will recognize the elements of a great club newsletter, such as visual appeal, quality of information, recognition of club member achievements, frequency of publication, and integration of the Toastmasters brand. Newsletters may be digital, print, email or blog format and may be issued monthly, semi-monthly or quarterly.


Please email all information and relevant materials for all contests by Friday, October 21, 2011 to:
Colette Gardner, DTM, Founder's District Chair of Public Relations Awards & Recognitions, at: This e-mail address is being protected from spambots. You need JavaScript enabled to view it
Spreading our Wings, Reaching out to Youth

Friday, 12 August 2011 23:43
By Ramona Oakes, CC, ALB.

In the 2010/2011 contest year for the Founders District Judges Bureau, a new client was Health Occupations Students of America (HOSA). HOSA is an organization established to promote healthcare careers to secondary and post-secondary students throughout the U.S. 

In late June, several members of the Huntington Hospital Toastmasters (Club #1003430) attended the HOSA National Convention in Anaheim, California. Being employees of Huntington Hospital and also members of Toastmasters International, the call to serve as judges for the HOSA National Convention was loud and clear to the members of the Huntington Hospital Toastmasters club #1003430. Six of the club's 20 members were able to take time off from work to volunteer at HOSA.

HOSA participation was a new experience for these six Toastmasters, who found themselves in the midst of 4700 high-achieving high school students competing against each other in various categories. Throughout the year, these students w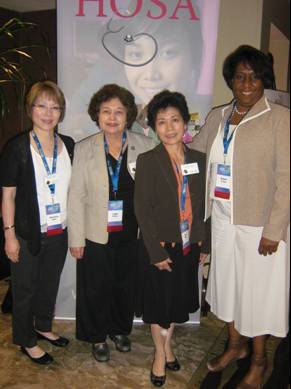 orked on various projects delivering healthcare services and education to their communities. The students submitted written reports and displays for competition at the regional and state levels. The winners of the state competitions were invited to Anaheim for the final competition to determine the best of the best. The volunteer judges were asked to judge each entry based on the merits of the project as well as the quality of the oral presentation. Even though this competition format was new for Huntington Hospital's Toastmasters, they felt prepared and confident because of their experiences in giving Speech Evaluations during Club meetings and contests.

Judging the HOSA competition was a fun and rewarding experience. The students were bright and eager; one might say their enthusiasm was "infectious." To quote Division B Governor, Ligia Molina, DTM, "The student presentations were impressive in their depth and sophistication of knowledge.  Most impressive was seeing how much the students cared about the health of others."

All six participants are current or Immediate Past Club or District Officers. They know the value of Toastmasters personally and were honored to make the connection to serve others; helping others to be the best, and nothing less.  The Judges Bureau was pleased to have the services of these talented ToastMasters at the HOSA convention.

Pictured are 4 of the 6 participants (left to right): Mona Oakes, CC ALB; Ligia Molina, DTM; Lani Shih, ACB, ALB; and Karen Rose Cooper, CC.  Not pictured: Myrna Hawthorne and Elizabeth Wos, CC.
<< Start < Prev 1 2 3 4 5 6 7 8

9

10 Next > End >>


Page 9 of 23