News
Select a news topic from the list below, then select a news article to read.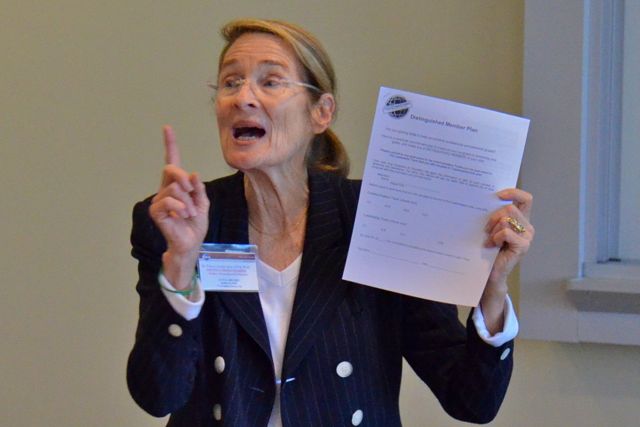 "I don't know what to talk about," is one of the most common excuses for not giving a speech. Fortunately for you Frances Jordan Stein, Ph.D., DTM, can turn your (speaking) life around with one question.
Every person you meet wants to know, but is afraid to ask, "Who has been a light in your life?" Answer the following questions and fill in the blanks and you'll have "something to talk about."
Opening:
Today I will talk about who has been a light and made a difference in my life.
Body of speech:
Describe the main character and tell how and what that person has said and done to make a difference in your life.
[There might be many events, but select only three main points to explain.]
1. _______________
2. _______________
3. _______________
Closing: Tell what makes the story important to you and what you hope others understand are key "take-aways."
Take a bow. You're all done. That was easy…but why was it so easy?
It's a technique called "Speech Starters". Speech Starters are questions that give rise to meaningful material that you can use in a conversation with others, organize a speech and deliver it with passion.
Here are three additional speech starters that you can "pop into" the above template and have a winning, passionate presentation every time. 
 1.   Who do you admire and how would you benefit having him/her as your mentor?  
2.   What has made you a better human being?
      Share how others will benefit knowing this information.
3.   Excluding your computer and smart phone, what one item couldn't you live without?
      Talk about why it is important, what it does for you and how it simplifies your life.
To ensure your speech has a strong closing and your audience has tangible "take-aways," ask these questions:
So what?
Who cares?
Why bother?
What difference will it make?
Speaker's Tip (and favorite mantra):
Never make a point without a story.
Never tell a story without a point.
Azusa, CA (Feb 2, 2013) - Reinvigorate your clubs with helpful techniques learned at the Founder's District Marketing Workshop to be held on Saturday February 2, 2013 at Worley Parsons, 1303 Optical Drive, Azusa, CA. The workshop will start at 8:30 AM with registration and a light breakfast, and will end at 1 PM. Topics covered will include how to attract members and get them to join your club, how to keep the members you already have, and sharing what you've learned to help others. The workshop is free to all Founder's District members.
For additional information and to make reservations, please download the flyer or contact This e-mail address is being protected from spambots. You need JavaScript enabled to view it or This e-mail address is being protected from spambots. You need JavaScript enabled to view it .
Founder's District will have a FREE training session on Speech Contest Training on Saturday, February 9 from 9:00 AM to 12:00 PM. It will be at the First Chinese Baptist Church, 16835 Brookhurst St, Fountain Valley 92708.
The training will discuss detailed information on organizing a contest, being a contestant, and judges. It also will cover the options to have a well-organized and memorable contest with the location, finances and personnel. Samples will be included in the handout.
Contests are important to many members who are looking for a new challenge. They also are exciting to attend and give us an example of better communication.
Please join us to assure meeting members goal.
To help us in the preparation for the event please send reservations to one of the following:
This e-mail address is being protected from spambots. You need JavaScript enabled to view it or This e-mail address is being protected from spambots. You need JavaScript enabled to view it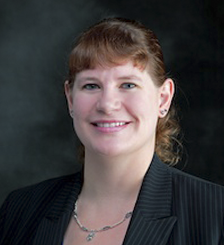 Message From the Governor
As we enter into the Holiday Season, I want to wish all of you a very Happy Holiday and a wonderful New Year. May you and your loved ones enjoy peace, joy and lots of great food in the coming weeks. I look forward to seeing you after the New Year and celebrating your upcoming accomplishments. - Victoria Dotson, DTM.
A Special Toastmasters Christmas
Founder's District TV visits several clubs in the District who are celebrating the holidays. Melissa Wong sings the traditional New Year's song, "Auld Lang Syne" with pianist Carolyn Kelly and accompanied by members of the Orange Quartet Chapter of the Barbershop Harmony Society. It's an all Toastmasters cast showcasing the many talents of our members. We hope you enjoy this special episode and ring in the new year with joy and peace to all. View it now on
Founder's District TV
. You can also
download the mp3 soundtrack here
.
The January 2013 Founder
Download the
latest issue of The Founder
and meet the winner of the 2012 Fall District Conference. Keep informed about the new marketing incentives that can earn you free stuff for you and your club. Also in this issue, Toastmasters who are making a difference. Laura Scott gives us an insider look at the new Spectrum Speakers Gavel Club for adults with Asperger's and Autism Spectrum disorders. And finally, Robin Itzler asks, "What's Your Club Tagline?".
Founder's District is seeking nominations for the positions of District Governor, Lt. Governor Education and Training, Lt. Governor of Marketing, and Division Governors. These positions will be filled by election at the Spring Conference on April 20, 2013. All qualified members are encouraged to self-nominate and run for office. Leadership in Toastmasters develops the vital skills of:
Team building
Delegation
Goal Setting
Planning
Problem Solving
Additional benefits include networking with other business leaders, making new friends, and gaining a deeper understanding how Toastmasters work on a global basis. Position descriptions, qualifications, and responsibilities are online on Toastmasters International's website at http://www.toastmasters.org/OffQual.aspx
Applications for the elected positions are due by January 31, 2013. Download the Call for Nominations and Officer Release Application forms. Then fill out and submit the Leadership Nomination application to:
Wes Hoover, DTM, IPDG
Nominating Chair
This e-mail address is being protected from spambots. You need JavaScript enabled to view it
If you have questions, or need paper copies of the materials, contact Wes Hoover at This e-mail address is being protected from spambots. You need JavaScript enabled to view it
<< Start < Prev 1

2

3 4 5 6 7 8 9 10 Next > End >>


Page 2 of 23