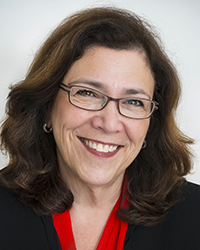 Candidate's Office: Division G Director
District: Founder's
Toastmasters member since: 2013
Education: BA History and Economics, Michigan

Toastmasters offices held and terms of service
G2 Area Director 2019-2020
President, Wine on Wednesday 2019-2020
VPE, Coastmasters 2018-2019
VPM, Coastmasters 2015, 2016 and 2017
Secretary, Coastmasters 2017 and 2018
Toastmasters honors and recognition
President of President Distinguished Club, earned in 6 months
Smedley Award
Pathway's trainer
Chief Judge
Known to double intake for opportunity drawings
Relevant work experience and how it relates to Toastmasters and your role as a District Officer
1. Understanding how to inspire and motivate teams to keep their focus on an agreed goal has led to success in business situations and volunteer organizations. Ensuring team members know their input is expected and listened to has built trust, loyalty, commitment and achieved success. 2. Numerous Toastmaster District events- either chairing or volunteering on committees.
What experience do you have in the area of strategic planning?
Spearheaded strategic planning teams within Fortune 100 companies including Boeing and McKesson.
What experience do you have in the area of finance?
Lead for a corporate annual budget process with 79 offices worldwide. Past Treasurer for the California Association of Healthcare Quality.
What experience do you have in developing procedures?
As a healthcare risk manager professional, our job includes writing updates or new procedures to avoid risk and anticiapte proceedural processes for difficult scenarios. Sharing best practices with clients is a staple in my business life.
What lessons did you learn from previous leadership positions?
Cummunicate often, using clear language to avoid misunderstandings. Motivate and ensure everyone understands the overal goals to pull in the same direction for success. Ask for help early so deadlines are not missed. Inspire others with my passion so that it becomes theirs as well.
Why do you want to serve as a district officer?
Lead team members to become successful and confident as we complete TI projects. These acheivements translate into additional success within their business and personal interactions. On a personal level, I want to stretch my potential.
In your opinion, what are the district mission's major objectives and how would you work to achive them?
Support the Area Directors to build strong membership within their clubs. This is accomplished by (1) understanding and meeting Pathways club goals (2) ensuring Area Directors and their Club officers are well trained, (3) creating and meeting Division goals.
Additional information about yourself:
I am an optomist that thrives on challenges. This coming year's success to: add members, strengthen clubs and embrace Pathways demands determinaton and patience. I have the passion and some ideas to achieve these goals. In business, my leadership always assigns me the most difficult accounts to spin from straw into gold. It is this business succes and creativity that I bring to Toastmasters.