District Goals
---
| Indicator | Now | Goal |
| --- | --- | --- |
| Clubs | 211 | 229 |
| Payments | 8376 | 9598 |
| DCP | 57 | 106 |
The News
Toastmasters around the world mourn the passing of Helen Blanchard, one of the most celebrated and respected Toastmaster of our time. Helen quietly passed away on Saturday May 11, 2013 at 8:15 PM. She will be dearly missed.
Helen was known as the First Lady of Toastmasters, being the first female to join the organization in 1970, even before women were officially allowed to join. She became the first female President of Toastmasters International in 1985. Her considerable accomplishments during her 40+ years in Toastmasters has earned her the nickname as a "Trailblazer". In 2010, her home district, District 5, created the Helen Blanchard "Trailblazer" award, which has been awarded to comparable pioneers such as Joyce Persichilli.
Helen was no stranger to Founder's District and frequently visited conferences and other events. I first met Helen at a District Conference in Garden Grove and was immediately inspired by her story. I read her book and met her again at the Smedley Club's 85th Anniversary party where I had a chance to speak with her about it. I know she never thought of herself as a trailblazer but was just doing what any good Toastmaster would do.
In 2009, Maira Pineda created the "Homer" award, named for Helen Blanchard as the name she used when joining Toastmasters in 1970. This award is given to those in District Leadership service who emulate her ground-breaking, innovative, legacy building spirit. This year I was honored to receive this award for my technical contributions to the Founder's District. Sadly, I did not get the opportunity to tell Helen how much it meant to me. Fortunately, Helen will continue to inspire me even after she is gone.
Does your club only need one or two more members to be a Distinguished Club? Well, don't just sit there hoping they'll walk through the door by themselves. If they haven't yet, they won't now, unless you give them a reason.
HAVE AN OPEN HOUSE!! Invite friends, family, and other Toastmasters to come in and check out your club. Send out invitations, put up flyers, put a sign outside where your club meets. It's the end of another Toastmasters year, so use the Open House to celebrate your members' achievements. And if you have the Open House between now and June 30, you'll receive a $10 gift certificate to the TI store in exchange for a copy of your club's Open House flyer (send to This e-mail address is being protected from spambots. You need JavaScript enabled to view it If you don't know what to do, contact Open House Chair, George Day ( This e-mail address is being protected from spambots. You need JavaScript enabled to view it and pick his brain - he really knows how to throw a Toastmasters party! But you need to start planning now - it's party-time!
"BEAT THE CLOCK" - A TI-sponsored membership-building program that runs from May 1 through June 30. If clubs bring in five new, dual, or reinstated members, they'll receive a "Beat the Clock" ribbon to display on the club's banner and earn a special discount code for 10% off their next club order from Toastmasters International.
NEW MEMBERS CLUB CHALLENGE - Clubs with 8 or more new membership applications submitted between January 1 and June 30 will be entered into a drawing for a $50 gift certificate for the TI store. Each club adding four new members between May 1 and June 30 will receive two entries into the drawing. If your club already has met the first goal, the club will receive two additional entries. (Does not include transfer members.)
NEW MEMBERS DIVISION CHALLENGE - The Division with the most new members between January 1 and June 30 will receive a $100 gift certificate for the TI Store. (Does not include transfer members.) Division B is in the lead; Division G is not far behind with the other Divisions in close pursuit. There's still time to help your club and your Division SHINE!!
JOHN LAU'S 1 + 1 MEMBERSHIP CAMPAIGN - For more information about this marvelous membership-building incentive offered by International President, John Lau, go to the TI website and check it out for yourself.
The goal is one new member per week between now and June 30. You can do it! Will you help? Contact your club VP Membership as soon as possible.
Cerritos, CA, April 23, 2013 — Munjen Ng, of Lake Forest, CA, rose above more than 200 local participants to win the District level of the Toastmasters International Speech Contest, representing L.A. and Orange Counties. Ng has qualified to advance to the semifinal rounds of the Toastmasters World Championship of Public Speaking, which will be held in Cincinnati, Ohio on Thursday, Aug. 21.
Ng, a member of Possibilities Unlimited, in Mission Viejo, CA, surpassed fierce competition to win the hearts of the audience and judges alike with his speech, 'Undeniable'. The speech is about seeking his father's acceptance for becoming an artist instead of a doctor or lawyer as traditionally expected in the Chinese culture. Ng blended humor and emotion into his story of becoming an artist against his father's wishes.
Each year Founder's District presents the prestigious Communication and Leadership award to an individual or local organization that exemplifies the practices of sound communcation and exceptional leadership that is the epitome of the Toastmasters brand. This year Founder's District is honored to recognize Penny Lambright of Patriots and Paws for her outstanding work in building an organization that provides valuable assistance to the men and women who put thier lives on the line for our country.
Patriots and Paws helps to relieve the burden of stress that our military veterans are feeling by giving them help in the form of home furnishings. Some of these things are as simple as a bed to sleep in, a table to sit at, or dishes to eat with. Almost all of the veterans who are able to receive housing assistance don't have the basic items to put in their homes, unless they get them from family or friends.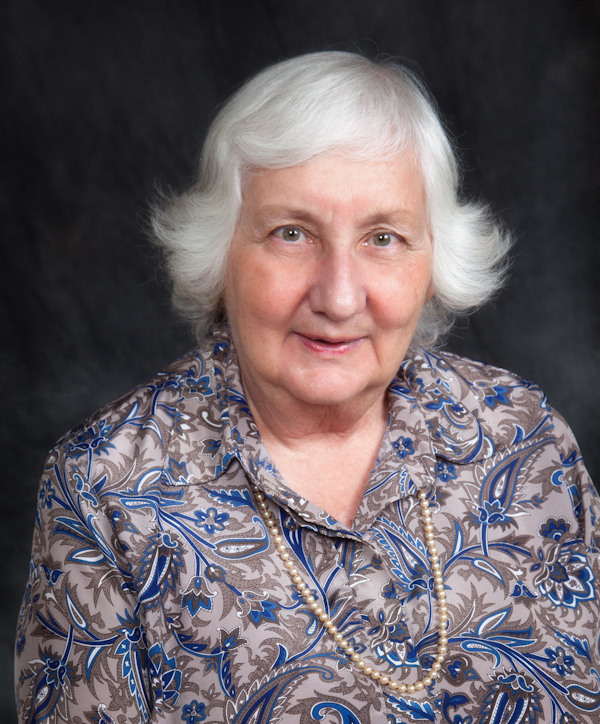 At the annual volunteer recognition event sponsored by the Orange County Chapter of the American Red Cross, the Shepherd of the Hills United Methodist Church received two awards: the county chapter Platinum award and the Southern California region GIVE award. Both of these awards were presented to the coordinator of the blood drives for exceeding the previous drive results by 176%.
In accepting the awards on behalf of all the blood drive volunteers at both the Mission Viejo church campus and the Santa Margarita church campus, Avis French,Toastmaster CTM/CL and Co-Chair of the Founders District Judges Bureau and blood drive co-coordinator, explained that the drives could not have been successful without the assistance of all the donors, the volunteers, and the organizations that partner with Shepherd of the Hills.
<<

Start

<

Prev

1

2 3 4 5 6 7 8 9 10 Next > End >>


Page 1 of 23