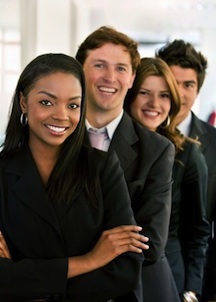 Mission Statement:
The Program Quality Director strives to have every club reap the benefits of the Toastmasters educational program and become a Distinguished Club by providing direction and counsel to division directors, area directors and club officers on the educational opportunities in Toastmasters.
Objectives:
Appoint District Chair people to support the quality club programming efforts through the promotion of the Distinguished Club Program and other vital programs.
Responsibilities
Art Director Chair
Competent Leader Chair
Distinguished Club Plan
District Chief Judge
District Conference
District Contest Chair
Educational Awards
Educational Resources
High Performance Leadership Chair
LACE Training Chair
Trained Judges and Data Chair
Speaker Exchange
Job Description:
Serve as second-ranking member of the executive committee, presiding over that body and the district council in the absence of the district director.
Strive for accomplishment of district educational goals and achievement of Distinguished District.
Promote achievement of Competent Communicator (CC) and Advanced Communicator (AC) awards for all members.
Strive to make every club in the district a Distinguished Club. Coordinate the promotion of the Distinguished Club Program and the Club Success Plan.
Plan, organize and direct the district training programs.
Determine training needs in consultation with district team members.
Develop training content, methods and instructional aids using Toastmasters International training program.
Ensure that division, area and club officers are properly trained to fulfill their roles and responsibilities.
Provide ongoing leadership training for all district officers as part of district conferences, executive committee meetings, etc.
Select training coordinators and facilitators needed to conduct district training programs.
Promote personal growth through the Toastmasters International educational program both inside and outside of Toastmasters in coordination with district public relations manager.
Foster excellence in club educational programming through the use of Toastmasters programs such as Speechcraft, Success/Leadership, Success/ Communication, The Better Speaker Series, The Successful Club Series and other resources.
Plan, organize and direct the district conferences.
Appoint a conference chairman with approval of the district director.
Supervise site selection, educational content, speech contests and all other aspects of the conference.
Encourage increased attendance and participation through promotional efforts in conjunction with the public relations manager.
Ensure a high quality event representing an outstanding example of district excellence.
Coordinate and supervise the International Speech Contest and other district speech contests at the club, area, division and district levels.
Supervise educational and training programs, ensuring that people are properly recognized for achievement.
Provide assistance and back-up to the district director as needed.
Prepare successor to assume office, completing steps necessary for an orderly transfer of office by June 30.