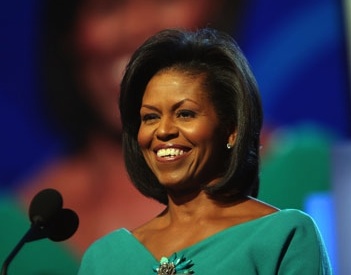 With the success of having more than 30 local city Mayors support and celebrate Toastmasters International's 85th anniversary, our public relations team reached out and received endorsements from California's Governor Arnold Schwarzenegger to several U.S. Senators, Members of Congress, and the First Lady Michelle Obama. Now we're headed to Hollywood!
Phase II of our "brand and expand" publicity campaign has started. Requests have gone out to local, national, and international celebrities requesting their support by performing a brief public service announcement about how Toastmasters has helped more than four million men and women learn to speak with poise and confidence.
In addition to being a wholesome story, it will be a fun and rewarding way of giving back to the community – and positive publicity – while encouraging people to learn tangible career skills.
We're excited about who has signed on so far (details to be released soon) - and we're looking for more. If you know a celebrity or have suggestions for a spokesperson, please contact Michael Varma at This email address is being protected from spambots. You need JavaScript enabled to view it..
California Supporters of Toastmasters' Month:
In early August 2009, a Toastmasters public relations team contacted all the cities within the Founder's District (Orange, Los Angeles and Riverside counties), as well as a few dignitaries, and requested a proclamation for Toastmasters' Month or other forms of support. As of 12/03/09, positive responses have been received by:
First Lady Michelle Obama
Governor Arnold Schwarzenegger of California
Senator Lou Correa of CA 34th District
Congresswoman Doris Matsui of CA 5th District
Congresswoman Lynn Woolsey of CA 6th District
Congresswoman Barbara Lee of CA 9th District
Congressman Pete Stark of CA 13th District
Congresswoman Zoe Lofgren of CA 14th District
Congresswoman Judy Chu of CA 32nd District
Congresswoman Linda Sanchez of CA 39th District
Congresswoman Lorretta Sanchez of CA 47th Distict
Mayor Steven Placido Alhambra
Mayor John Wuo of Arcadia
Mayor John Rocha of Azusa
Mayor John Beauman of Brea
Mayor Bruce Barrows of Cerritos
Mayor Joe Augilar of Commerce
Mayor Allan Mansoor of Costa Mesa
Mayor Walter Allen of Covina
Mayor Lisa Bartlett of Dana Point
Mayor Mario Guerro of Downey
Mayor John Fasana of Duarte
Mayor Guy Carrozzo of Fountain Valley
Mayor Don Bankhead of Fullerton
Mayor William Dalton of Garden Grove
Mayor Keith Bohr of Huntington Beach
Mayor Sukhee Kang of Irvine
Mayor Tom Beamish of La Habra
Mayor Joel Lautenschleger of Laguna Hills
Mayor Frank Ury of Mission Viejo
Mayor Mary Ann Lutz of Monrovia
Mayor Edward Selich of Newport Beach
Mayor Carolyn Cavecche of Orange
Mayor Bill Bogaard of Pasadena
Mayor Elliot Rothman of Pomona
Mayor Gary Thompson of Rancho Santa Margarita
Mayor Curtis Morris of San Dimas
Mayor Eugene Sun of San Marino
Mayor Miguel Pulido of Santa Ana
Mayor Louie Gonzales of Santa Fe Springs
Mayor Doug Davert of Tustin
Mayor Roger Hernandez of West Covina
Mayor Margie Rice of Westminster & Midway City
Mayor Mark Schwing of Yorba Linda