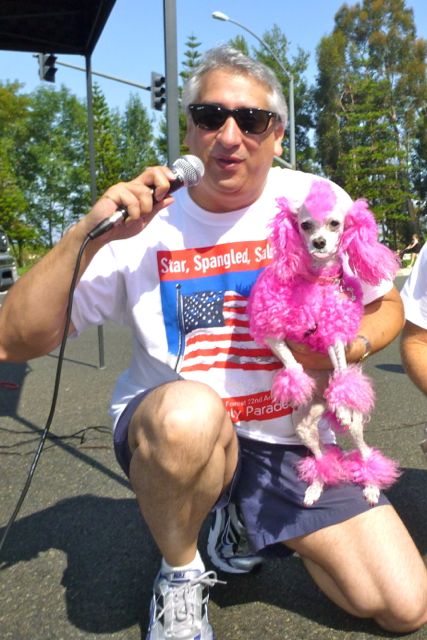 Distinguished Toastmasters Michael Varma, Peter Albini and Kevin Graham added color commentary for more than 100 entries in the 22nd annual Lake Forest Fourth of July parade.
This hometown star spangled salute filled with entertainers, sports teams, church groups, hot rods and city officials were watched by more than 6,000 residents sitting on the sidewalks, including a pretty pink poodle named Margarita.
The red, white and blue entries started the mile long parade route at 10 a.m. at El Toro High School and concluded near Heritage Hill Historical Park. Varma and his talented talkers kept the crowd engaged with good family humor, Independence Day trivia, and Lake Forest fun facts.
City leaders believe the annual Independence Day parade signifies the importance of embracing the city's rich, historical past so that future generations may enjoy the same hometown spirit. The city's motto, "Remember the past, challenge the future," is the Lake Forest way of life.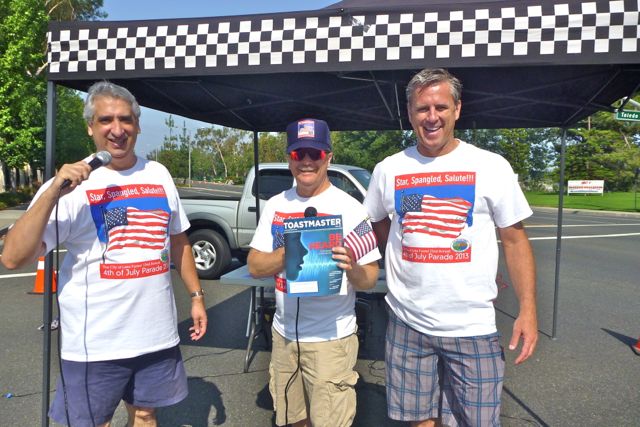 Michael Varma, Peter Albini and Kevin Graham announce the 22nd annual Lake Forest Fourth of July Parade