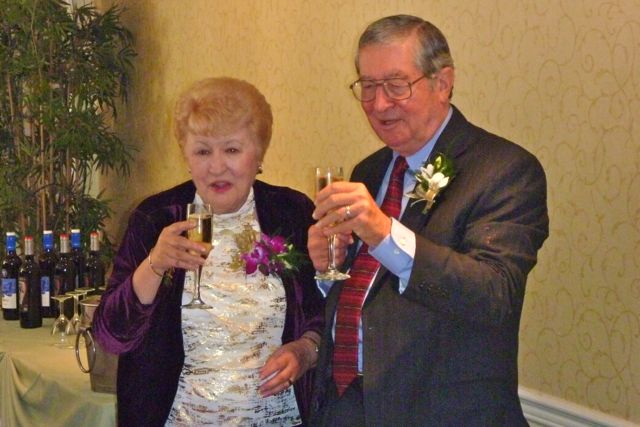 Marriages that last seem to receive less attention than high profile, short term break-ups. The media has it all wrong. Let's take a stand and shower attention on the simple and good things in life, after all good things last the longest.
Fellow Toastmaster Luby and her husband Bob just celebrated their 50th wedding anniversary. What can you say about a couple of crazy kids that married on the steps of Avalon Community Church on November 10, 1962, on Catalina Island, Calif., and returned fifty years later to renew their vows on the same church steps?
Here's a copy of a tasteful toast that attendees said, "That was a wonderful" and "A truly fabulous toast.":
Good Afternoon, my name is Michael Varma and I met Luby more than ten years ago at a Toastmasters meeting.
Luby is our resident celebrity. She a triple threat: she acts, she sings and can tap dance her way out of a question she doesn't want to answer.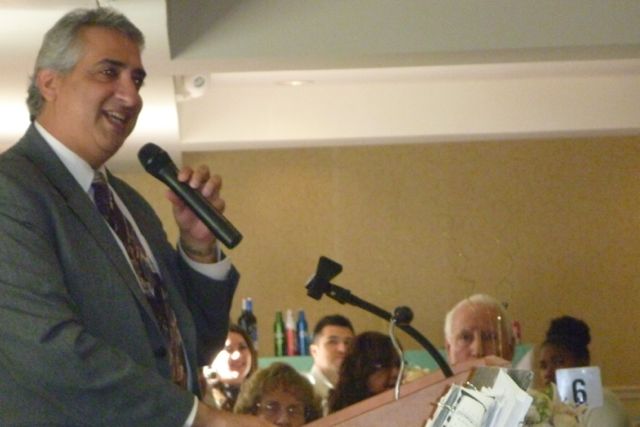 And we're here to celebrate her 50th wedding anniversary to Bob. Fifty years is quite an achievement. Most folks don't make it that far.
Britney Spear's first marriage to childhood friend Jason Alexander lasted 55 hours.
Kim Kardashian's second marriage to New Jersey Nets forward Kris Humphries lasted a mere 72 days.
But those are marriages that didn't make it. How about other celebrities that are still together?
Hollywood sweethearts Tom Hanks and Rita Wilson are still together, but it's only been 24 years.
My wife and I have been married for a little more than 10 years and know I adore my wife more today than when got married. (Honey, did I say that right?)
Luby and Bob, you're at 50 years. That's five times more love than I've yet known. I'm in awe and offer this anniversary toast.
You are blessed from above
With devotion and love
I have a good notion
To second His motion
We bid you good cheers
Partners in love for many more years
When Luby was asked what was the secret to her marriage, she offered a favorite quote, "Love creates a marriage and after several years, the marriage make love."