WHERE LEADERS ARE MADE: It Starts With YOU!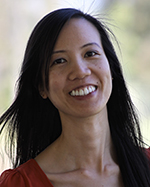 Have you ever wondered why the mantra for Toastmasters International is "Where Leaders Are Made"? When you joined Toastmasters you probably joined to work on your communication skills. When I first joined Toastmasters, developing my leadership skills was not the priority and wasn't even on my radar.
If individuals join Toastmasters to work on their communication skills, then why would Toastmasters International build their brand with the slogan "Where Leaders Are Made"? It is my theory that some individual or group of individuals brilliantly figured out that without leaders there is no way we can support the organization. We need leaders in order to have our space to develop our communication skills and confidence. The problem is our members list developing leadership skills as a lower priority.