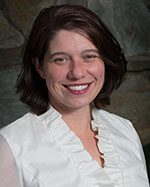 Karen Lucas joined Toastmasters as recently as 2007 and has accomplished quite a bit in the last nine years. She is a charter member of Caltech Toastmasters, reviving the club as the sole remaining member and awarded the Caltech Toastmaster of the Year in 2011. She simultaneously served as an Area Director in two districts, completing her DTM in 2015, and became a Qualified Speaker of the District 12 Speakers' Bureau and the District 100 Speakers' Bureau. While serving as an Area Director in Founder's District, she was a powerful force in the club building effort assisting other area directors across areas, divisions, and even districts. Her reach into the inner workings of Toastmasters International finds her building key relationships into the upper echelons of the organization. She is currently serving as the first Director of District 100 and we would not be surprised to one day see her serving as the International President, but we suspect her ambitions are much higher than that. Outside of Toastmasters she is a maverick in her community. For the Pasadena Tournament of Roses, she was selected as a White Suiter on her first try, served on the Street Committee, and is the youngest member to be appointed to the Heritage Committee. She is a former Board Member of the Pasadena branch of the United Nations.
In planet Toastmasters, her approach to leadership is novel, sometimes controversial, but definitely innovative. Above all, her dedication to enriching the lives of every Toastmaster member is worthy of recognizing her has having a Toastmaster's heart. Founder's District proudly recognizes the February 2018 Spirit of Excellence Award recipient, Distinguished Toastmaster, District 100 Director, Karen Lucas.
The "Founder's District Spirit of Excellence" award was set up by past District Governor, Linda Ulrich, to recognize and thank some of our members who have made the biggest impact on the greatest number of members throughout our District and the organization.
The first recipients of this award were Richard Elliott, Chris Gregory, John Latin, Ed Mihalka, and H. Al Richardson. These persons embody the qualities of the "Spirit of Excellence" -- mentoring, leadership, service, outreach, and most of all, a Toastmaster's heart.