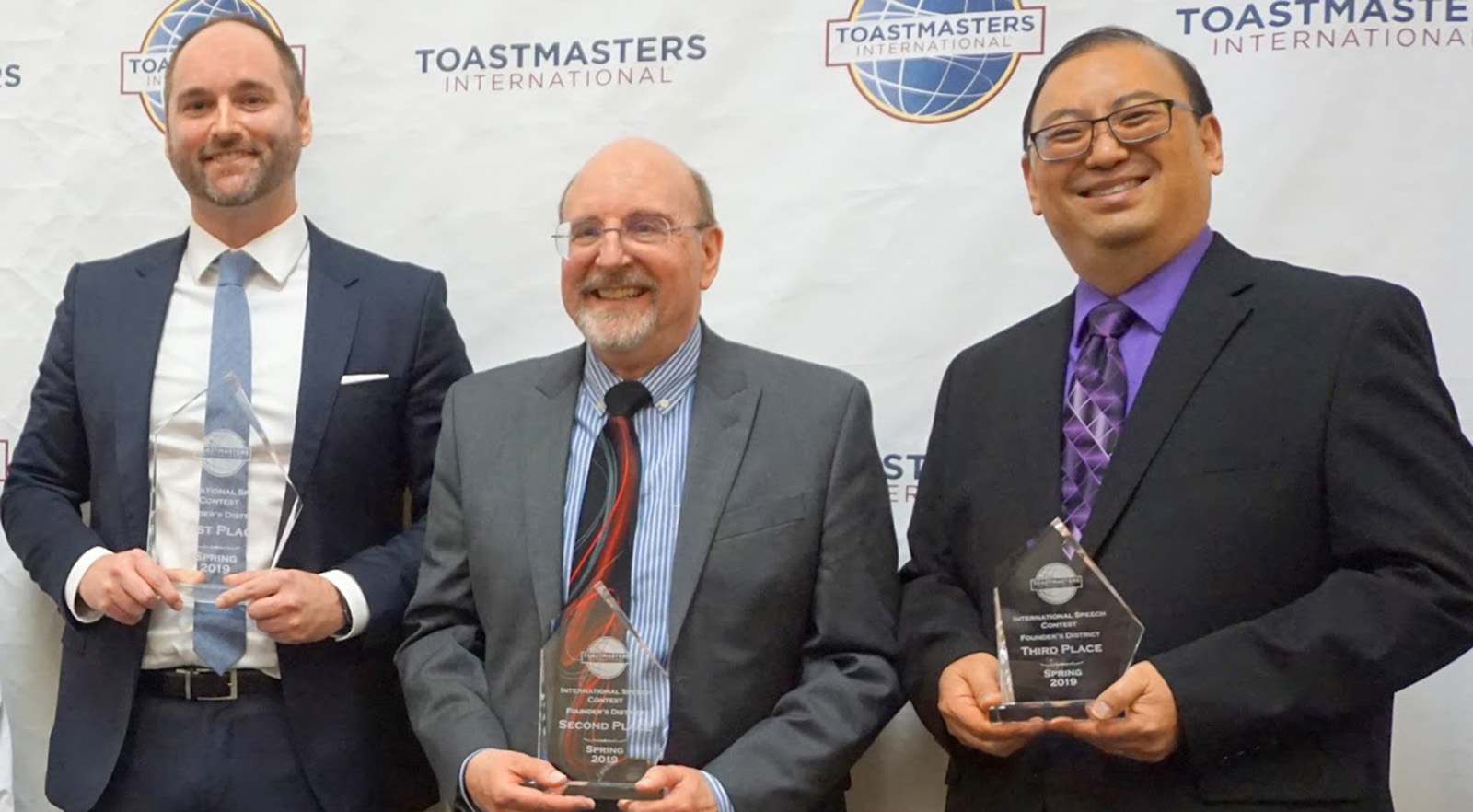 Fierce, yet friendly competition in the District contests showcased talented Founder's District Toastmasters representing the best in all seven divisions. Their impromptu and prepared speeches took the audience on an emotional ride; laughter, tears, heartbreak and inspiration.
The district speech contest was held on May the 4th, 2019 at the Business Expo Center in Anaheim, California. The conference theme was "Harness the Force".
Congratulations to Founder's District International Speech contest winners! Finishing in first place was 5 time winner, Daniel Midson-Short, from Coastmasters Toastmasters Club in Division G with his speech titled "Not My Problem." The second place trophy goes to David Moore with his speech "Impossible". David is from B Braun Toastmaster Club in Divison D. Cliff Shimizu representing MeridianMasters in Divison B with his speech "Don't Do It To Win" took third place.
Daniel Midson-Short advances to the region quarterfinal round of the contest, vying for one of 14 spots in the semifinals, to be held at the Toastmasters International Convention Thursday, Aug. 22 in Denver, Colo. From there, six contestants will advance to the World Championship of Public Speaking,® which take place at the convention Saturday, Aug. 24.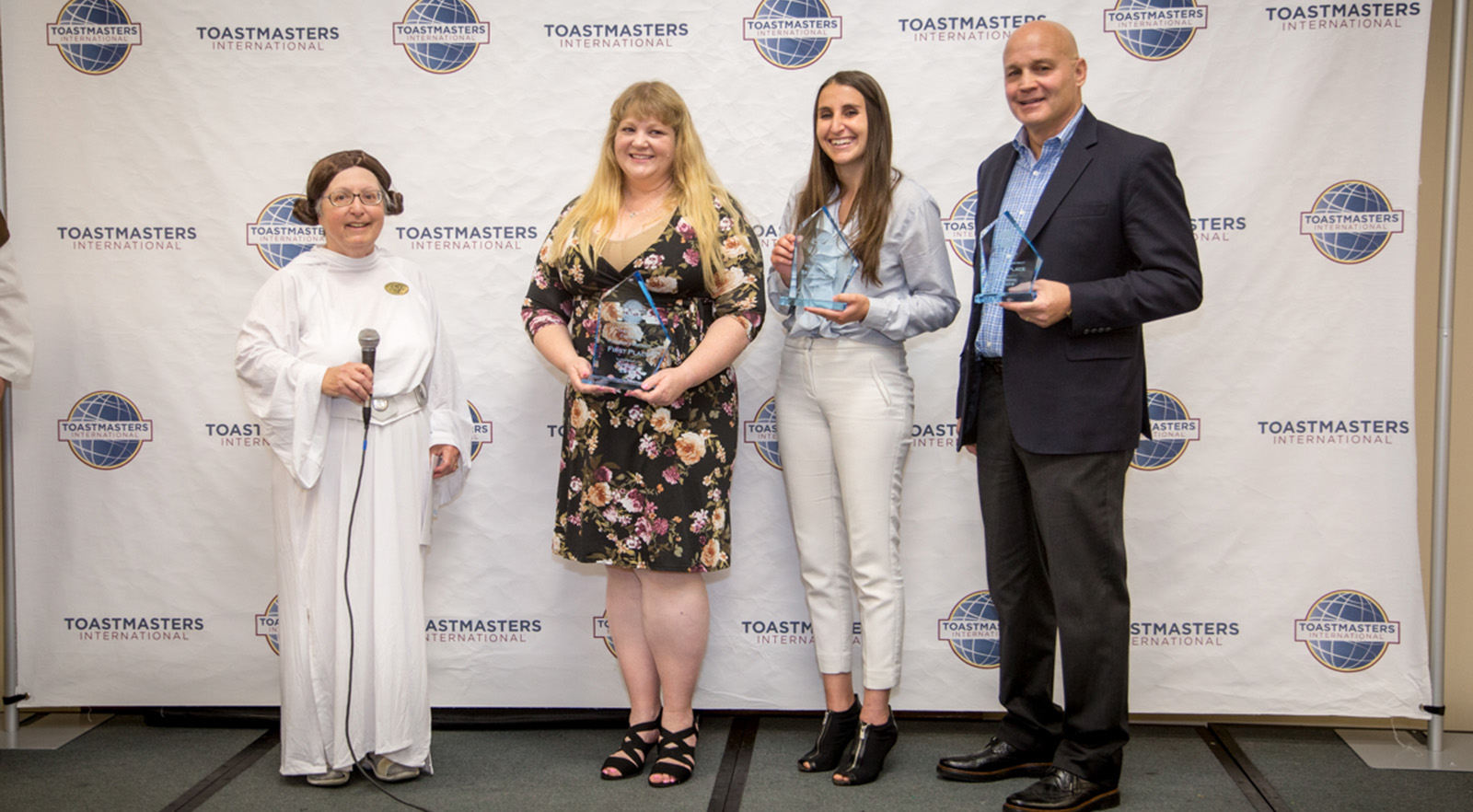 The seven divisions of Founder's District also competed in the Table Topics competition. The first place title goes to Diane Baughman of Tools 2 Lead Toastmasters Club in Division A. The second place trophy goes to Stephanie Courtillier of Rancho Speech Masters Toastmasters Club in Division G. Steve Babyak from Newport Center Toastmasters Club in Divison E took the third place trophy.