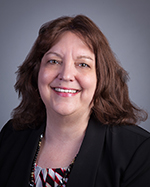 Hello fellow Founder's District Toastmasters!
July 1st, 2019 is the beginning of the 2019-2020 Toastmasters Year. It's time to celebrate our successes and plan for our future. We finished strong, with 73 of 138 clubs distinguished. We had 15 Distinguished, 9 Select Distinguished and 49 President's Distinguished. WOW that's over 50% of our clubs. Congratulations to all of you.
This year, through the Magic of Collaboration, we will focus on building strong new clubs, supporting our 138 existing clubs by offering a lot of training opportunities for the new club officers. Pathways adoption by clubs and members will be a key focus. This is the last year that those working through the legacy manual system will be recognized for completion of those education awards. If you want a DTM, then you must complete all requirements by June 30, 2020. We want to provide support for clubs that want to strengthen their membership and grow their clubs. Stay tuned for more information on new and exciting incentives and recognition programs.Our goal will be to bring Founder's District to Smedley Distinguished by June 30, 2020. Let's work together as a district TEAM to make that happen.
Today is Founder's District's 75th Anniversary! Founder's spun off from District 1 on July 1, 1944. We will be celebrating on Sept 7th, 2019, in Irvine. Save the date!