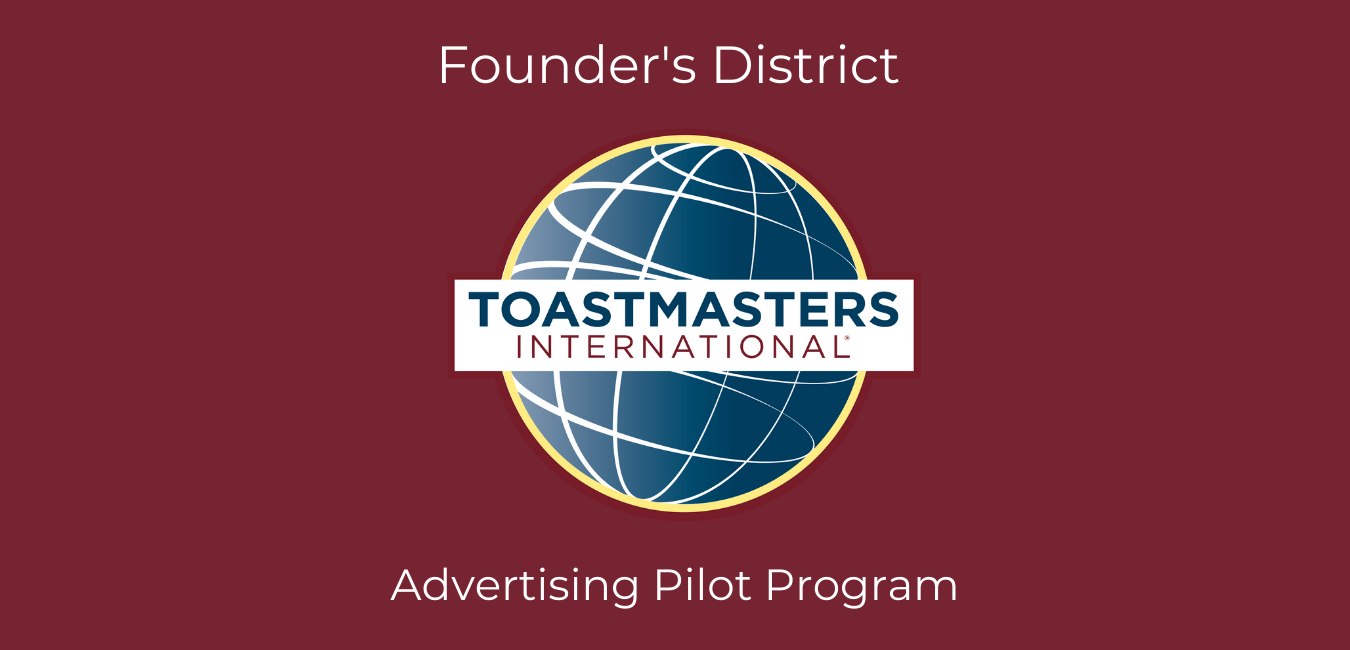 Founder's District has launched an advertising pilot program on LinkedIn, and more social media will be added soon! We are inviting clubs that qualify for the program to attend specialized workshops in which participants will learn how to convert guests to members, add pizzazz to Club meetings, and most importantly, close the deal!
Join us on Nov. 6 at 9:30 a.m. PT or Nov. 9 at 6:30 p.m. PT
We welcome all to join us for the workshop to help build your membership. The tools we discuss can help your club meet the minimum number of members to enroll, don't miss out on valuable tips!
Qualifications to Enroll in the Advertising Pilot
13+ members or assigned a club coach

Open Club (no membership restrictions)

Minimum of 4 officers trained between June 1 and August 31, 2021, or November 1 through February 28

Attend a Founder's District Club advertising workshop on Nov. 6 at 9:30 a.m. PT or Nov. 9 at 6:30 p.m. PT
Complete the Club advertising enrollment form
We look forward to seeing you soon, in the meantime, let us know if you have any questions.
Julie Murphy
Founder's District PQD
This email address is being protected from spambots. You need JavaScript enabled to view it.