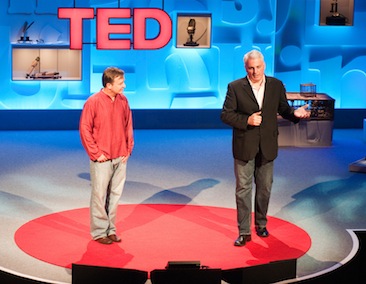 No tie. No lectern. No problem.

A new breed of talkers are transforming the traditional coat and tie presentation style into a relaxed yet persuasive tell-it-like-it-is conversation on the red carpet.

You have the opportunity to watch a dozen of these innovative speakers, including Mun Jen Ng - a semifinalist in the 2013 Toastmasters International speech contest - that will inspire thought leadership and visionary insights in brief 10 minutes-or-less talks at the third annual TEDxYouth Conference to take place on Saturday, Oct. 19, from 4:30pm to 8:30pm at Orange Coast College in the Robert B Moore Theater. Use the promotion code of "Toastmasters" and save 20% off on single ticket prices.
TED Talks are short engaging presentations that initially revolved around Technology, Entertainment, and Design (TED), and now incorporate a multitude of subjects. The TEDxYouth@BommerCanyon event has a mixture of adult and youth presenters and is geared toward kids ages 12-18 and their parents. "The youth presenters are expected to 'game up' to the level of sophistication that adults appreciate in their big brother counterpart: TED" says event organizer Nikkisa Abdollahi. All TEDx presenters were coached by experienced Toastmasters and are thriving in the new open TED presentation style on the red dot carpet.
The 2013 TEDxYouth speaker line up includes:


1. Mun Jen Ng, a successful Lake Forest artist, product designer and illustrator who has designed for Oakley, DKNY and Micheal Kors, will share how you can remained true to your heart and be richly validated.


2. Vamsi Mokkapati, Mission Viejo high school senior, will teach you how to learn a universal language in 6 minutes flat.


3. Anika Larsen, Laguna Beach high school senior, deleted her Facebook account (OMG!) and lived to tell about it and will share how she found a balance between life as a teen and social media.


4. Gabe Eggerling, at age nine, saw the need for impoverished kids to have access to books and started a library in Peru from the comfort of his home in Huntington Beach.


5. Jeet Banjeree, self-proclaimed 19-year-old "serial" entrepreneur, has built more than 50 digital products including mobile apps, websites, eBooks and more in just 3 short years. He will share his insights on doubt, success and the gaps in between.


6. Jason Carbone was the Co-Executive Producer and Director of ABC's pop culture powerhouse The Bachelorette for three years, and several other successful reality TV shows, and will reveal the gaps between reality and reality TV.


7. Staphany Hou, University high school senior (Irvine), will defend the virtues of well roundedness and disprove Malcolm Gladwell's 10,000-hour rule in his bestseller Outliers.


8. M.C.Kenzy and DTomp are 17 year old recording artists specializing in Hip Hop, Rap, Dub Step and EDM (Electric Dance Music) and will showcase their new single "Mind the Gap," created for TEDxYouth@BommerCanyon.


9. Jeff Leksmana, a software developer for Paramount Pictures, Warner Brothers and Sony, will provide proof of the powerful chain reaction between ideas and awareness.

10. Aliso Viejo resident Dr. Kaveh Azartash will reveal a revolutionary foreign language app – to be launched 11/17/2013 – that assists children to break the accent barrier.

11. Jake Ducey is one of the youngest published inspirational authors at twenty-two-years-old, and will share his passion to inspire youth to change the world by finding their true north.

12. Vern Breitenbucher will share his 30-year love of photography today's teens and tweens can leverage digital photography while using unconventional methods.



This event is open to the public and tickets are available through Eventbrite. Use the promotion code of "Toastmasters" and save 20% off on single ticket prices. Register today. For additional information contact Nikkisa Abdollahi at This email address is being protected from spambots. You need JavaScript enabled to view it..


Complete speakers' profiles are listed at http://www.ted.com/tedx/events/8750.


About TEDxYouth@BommerCanyon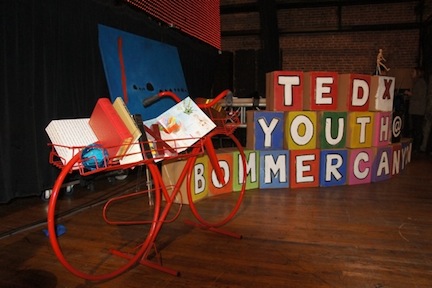 Nikkisa Abdollahi founded TEDxYouth@BommerCanyon in 2011 as a youth organization run by a Youth Council, with adult support and mentorship, designed to share "Ideas worth Spreading." Under the framework of TED, which stands for "technology, entertainment, and design," The Youth Council, composed of possibilitarians – agents of change, future leaders, innovators, and entrepreneurs – are committed to sharing diverse and convergent ideas through inspiring talks to explore, to network and to build a stronger community.


About TED and TEDx

TED is the world-renown acronym for "technology, entertainment and design" and is the name of the nonprofit committed to ideas worth spreading. The organization holds two major conferences and posts its popular TED talks on the web.


TEDx was created in the spirit of TED's mission, "ideas worth spreading." The program is designed to give communities, organizations and individuals the opportunity to stimulate dialogue through TED-like experiences at the local level. At TEDx events, a screening of TED Talks videos—or a combination of live presenters and TED Talks videos—sparks deep conversation and connections. TEDx events are fully planned and coordinated independently, on a community-by-community basis.