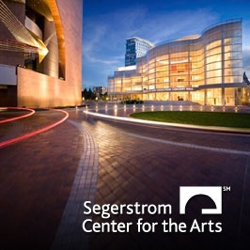 Happy New Year!
Many people join Toastmasters with a clear vision of how they will use their improved leadership and communication abilities. For those who are looking for a new opportunity though, this might be it.
The Segerstrom Center for the Arts (formerly Orange County Performing Arts) in Costa Mesa is beginning a new docent class soon. Volunteer applications are being gathered for a training that will occur over five Fridays in March.
Docents lead tour groups through both the Performing Arts building as well as the Concert Hall according to a script that the individual learns.
As a two-year member Docent, I can tell you it is exciting to go backstage, learn the information about the venues, and to share it with the public of all ages.
If you or anyone you know might be interested, please contact This email address is being protected from spambots. You need JavaScript enabled to view it.for more details.