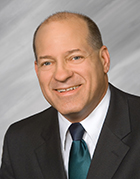 In 2007-2008 Bob Hudack served as the District Lt Governor and recognized for Excellence in Education and Training at the International Convention in Calgary, Alberta, Canada. In 2008-2009 he served as the District Governor and initiated the electronic distribution of The Founder newsletter and district directories, resulting in thousands of dollars in savings to the the district. Having superior technical skills and district knowledge, he continues each year serving as the alignment chair for the district in what is a very monumental task. In 2015 he served on the District Reformation Committee contributing to a successful negotiation in the heated debate of splitting the district. He has always been an outspoken champion for the Toastmasters member and every decision and action is made with the individual member in mind. When he speaks, you should listen. For his ongoing mentorship, proven leadership, dedicated service, and devotion to transforming members, he is without question, a Toastmaster with a big heart. Founder's District proudly recognizes the February 2018 Spirit of Excellence recipient, Distinguished Toastmaster, Past District Governor, Bob Hudack.
The "Founder's District Spirit of Excellence" award was set up by past District Governor, Linda Ulrich, to recognize and thank some of our members who have made the biggest impact on the greatest number of members throughout our District and the organization.
The first recipients of this award were Richard Elliott, Chris Gregory, John Latin, Ed Mihalka, and H. Al Richardson. These persons embody the qualities of the "Spirit of Excellence" -- mentoring, leadership, service, outreach, and most of all, a Toastmaster's heart.