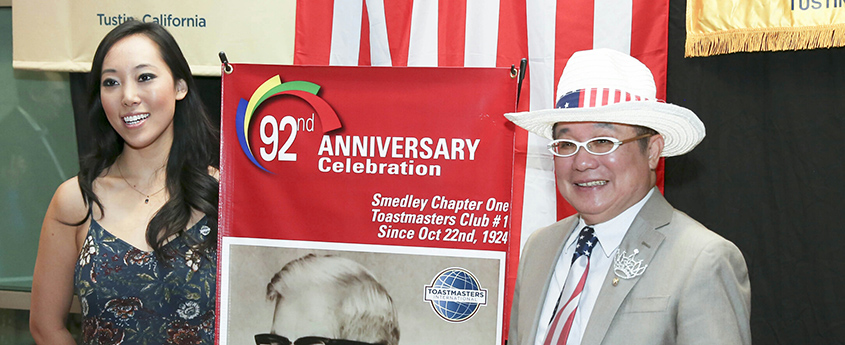 It wasn't just another Tuesday night in Founder's District.
It was a great summer night to bring Toastmasters together from all over Founder's District in order to celebrate the spirit of Ralph Smedley with the club that is the epitome of his vision, Smedley Chapter One, as part of their annual Independence Day barbecue.
And, what a celebration it was with dignitaries showing up to contribute their time and talent to the proceedings at hand.