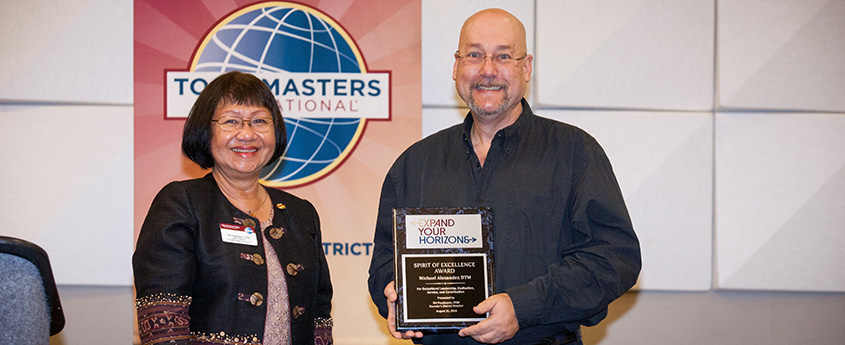 Michael Alexander Recieves the Founder's District "Spirit of Excellence Award"
For his accomplishments and years of loyal, creative, and dedicated service to the Toastmasters program, Founder's District has recognized Michael Alexander with the "Spirit of Excellence" Award at the District Executive Council Meeting on August 31, 2016.
Michael is an accomplished and award winning public speaker, coach, and trainer. He is a member of ACTS Toastmasters Club #416 in Division B and is interested in becoming a professional public speaker.