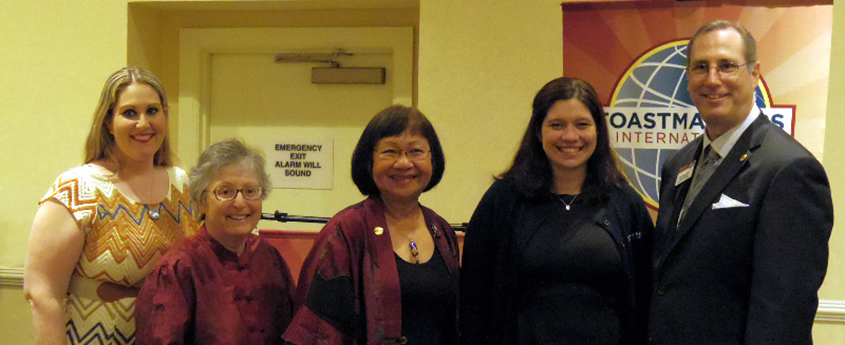 Welcome to the 2016-2017 Toastmasters year, an extraordinary year with a diverse and dynamic team of 15 District elected leaders! In addition, we have 5 managers, 50 area directors, dozens of District Chairs and many assistant roles offering a uniquely combined set of knowledge, experience, and talents. The new Founder's District leadership team is listed below for your information.
My vision for Founder's District this year is to:
advance the work of Founder's District
LEAD Founder's District's 220+ clubs in over 50+ cities from Los Angeles to Orange Counties.
prepare both Founder's District and the forthcoming Century District (District 100) to achieve excellence.