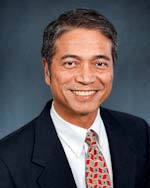 Back in July, I shared with all of you that my vision for this year is to inspire more leaders, mentors, and coaches to step up to serve our members. Time flies. The first quarter of this year has pasted. The second quarter is under way. Do you feel more inspired than three months ago? If your answer is no, then the question is what you are going to do about it? How can the Founder's District help you to be inspired?
October 1 is the time to renew your membership for the next 6 months. It's not doing anyone any good to just renew your membership and do nothing. At the Toastmasters International Convention last month in Las Vegas, I had a chance to ask attendees a question, "Why are you attending the Convention?" One of the popular answers was to "get inspired".
Many members told me that they were inspired by just attending the Convention, seeing the opening ceremony and members from around the world. Speaking of the Convention, do you know our District Convention is scheduled to November 7? It is a good opportunity for you to get inspired and network with members within Founder's District. There are approximately 4,500 members in our district. Don't miss the opportunity.