Win the Diamond Web Award contest by communicating the benefits of Toastmasters to current and potential members through your web site. Use FREE web designing sites like FreeToastHost2, Google Sites, or your own domain and enter your club's extraordinary site in the contest today! The winning web master will win a prize valued at $100.00 and second place will win a prize valued at $50. Winners will be announced at the District Conference.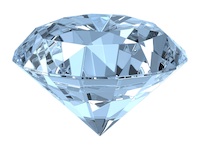 Eligibility
The Diamond Web Award is open to all Toastmasters club web masters in the Founder's District. The primary web master or a fellow club member must be present at the District Conference to win accept the award.
Submissions
Deadline for submission is October 1 in the Fall and March 15 in the Spring. If you would like to participate, please send an e-mail message before the due date to This email address is being protected from spambots. You need JavaScript enabled to view it., with the following information:
Club name and number
Name of the webmaster/contact information
Address of the club web site (URL)
Judging Criteria
Entries will be judged on the site's CONTENT and PRESENTATION with an emphasis on portraying the benefits of the Toastmasters program to meet personal and professional goals.
CONTENT – 65%
1. Promotion (15%)
Welcome / Introduction
Basic Club Description – Club Profile
Basic Club Description – Time and Place
Upcoming Events
Club Contact Information
2. Education (20%)
Educational Materials / Articles
Goals / Objectives
Policies
3. Member Information (20%)
Calendar / Schedule
News about Recent Meetings or Events
Member Recognition
Club Achievements
Business Items
4. Administrative Content (10%)
Timeliness / Information Up to Date
Webmaster E-mail Address
Toastmasters International Copyright Notice
Credit to Previously Published Sources
Other Copyright Information (where required)
PRESENTATION - 35%
5. Navigation and Organization (25%)
Easy to Find What You Need
Logical Structure
Clearly Defined Categories
6. Page Design / Layout (10%)
Appropriate Graphics
Clean Layout
Easy to Scan Page Content
Spelling / Grammar / Punctuation

Please direct questions to the Public Relations Manager at This email address is being protected from spambots. You need JavaScript enabled to view it.